Sally Wilson
Sally is a key member of the MoneyMaxim editorial team. She is a frequent hire-car user and often goes on holiday with her family. With an interest in getting great value for money, Sally shares her hints and tips for travelling and insurance.
19 April 2022
What is the Outlook for Summer 2022 Car Hire?
The forecast for this summer's car hire is busy with a chance of higher prices. Book your car hire now and get prepared for warmer weather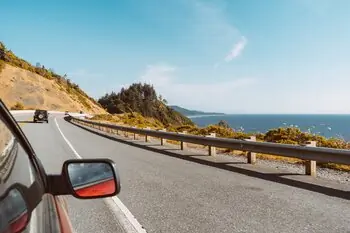 Booking car hire this summer could leave you frazzled - so if you are wanting to hire in the coming months please read on and get ahead of the game.
We cannot stress enough how important it is now, if you want to grab a rental car for your summer holiday, that you book now. Not next month, not a week before you go but NOW!
In the past two weeks we have seen prices double in some locations - and that is for mid June - well before the summer holiday peak.
Once you have a car reserved you have capped the maximum cost of your hire and then providing you reserve a deal offering free cancellation you can recheck prices as you get closer to your dates, and rebook if prices have come down, That way you are most likely to find that rare summer car hire bargain this year.
Understandably we are seeing a marked increase in the amount of car hire bookings now that confidence in travel is on the rise. However, with the shortage of hire cars still an issue, prices are leaping up as demand grows. Car rental companies that only have a limited supply of vehicles left are able to charge higher prices for their remaining fleet.
Where is demand for car hire rising fastest?
Demand is high in many of the popular holiday spots across Europe. Prices are going up fastest in locations where demand is outstripping supply and therefore the availability of cars is at its lowest. Most of these locations are islands - where it is difficult to transfer cars to boost low stock - or smaller airports where they do not keep the widest range of vehicles.
Prices for a 2 week car hire in August for locations such as
Sardinia
Mallorca
Corsica
are currently roughly twice that of a car booked in Malaga for the same period. Demand for cars in Iceland and Sicily is noticeably high and we may well see prices there also creep further upwards.
Worse still in some locations cars have sold out totally. Take Almeria for example - where in recent weeks there have been no cars left at all over key May Bank Holiday periods - that's no cars from any company servicing the airport - at all.
So, in summary, our recommendation is, if you are wanting a rental car this summer, to follow these steps (and to reinforce the point all our team members who are hiring this year have already booked their cars to try to avoid the price hikes that look like coming).
How to search for the cheapest car hire for the summer
1. Book early - We are not expecting to see many last minute deals so locking in your car hire probably becomes the most important factor. If you want to hire a larger vehicle such as a 7-seater these can run out faster as many hire companies have fewer in stock.
2. Choose free cancellation - There is always the chance that a better price comes along. Our sister site Clarify Car Hire offers free cancellation right up to 48 hours before pick up and you only pay a deposit to reserve your car - with the remainder paid on collection.
3. Consider a different airport - Could you fly into a larger airport where there is a wider availability of rental cars? Although flights may be more expensive, you could find that combined with cheaper car hire, you save on the combined cost.
4. Book your extras early too - Most car hire companies have a limited supply of child seats or Satnavs so be prepared to bring your own if necessary. There are ways of saving on the cost of your car hire and the extras.