Sally Wilson
Sally is a key member of the MoneyMaxim editorial team. She is a frequent hire-car user and often goes on holiday with her family. With an interest in getting great value for money, Sally shares her hints and tips for travelling and insurance.
21 July 2015
Taking your gadgets on holiday? Check your travel insurance before you go.
Not all travel insurance policies will cover your mobile phone.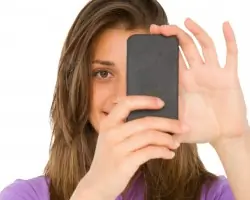 Travel insurance is not just for delayed flights or cancelled holidays. It is also there to help when you lose your baggage, have a bag snatched or your child drops their precious phone into the swimming pool. It is important when buying your travel insurance that it fits your needs. And this can include covering a selection of gadgets.
We can help you work out what you need to consider when looking at travel insurance that covers your gadgets. We can also provide you with tips on how to try and keep your valuables safe so you can get on with enjoying your holiday.
As with any insurance, you should read all the terms and conditions carefully before purchasing. Sometimes it is hard to work out what is actually covered and in these circumstances a quick phone call to the company can help. For example some companies will cover your iPad but not your phone. Others will cover 'electronic equipment' but this does not include e readers or tablet computers.
Check the limits too. Although some insurance policies cover your gadgets, the limit may be too low. Buying separate gadget insurance will not only provide you with the relevant cover for your holiday but will also cover you for the whole year. This means you can make a claim if you spill a cup of coffee over your iPad or even if your kids drop their phones off the roller coaster at Legoland.
The foreign office offers guidance to travellers including further advice on travel insurance.