Mark Bower
Mark founded MoneyMaxim in 2008, with the aim of delivering an impartial and independent service. Mark is a regular money saving expert in the press and writes regular news and articles for the MoneyMaxim news pages sharing his views on banking, personal insurance and the utilities (gas, electricity, mobile and home phones, broadband and pay TV) market with customers.
11 June 2020
Get your skates on if you are looking to get away this Summer and want to hire a car
Those looking to book car hire will get the best deals if they are quick out the blocks as restrictions are lifted on travelling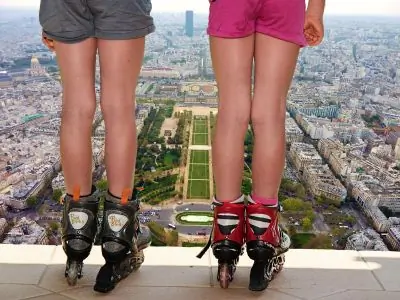 It's going to be a marmite summer this year when it comes to going on holiday - some think its a crazy idea whilst others can't wait to be allowed to travel again - and are already making plans.
The yearning to holiday is not a phenomenon that is limited to the UK either - our car hire arm Clarify Car Hire are in touch with rental firms around the world and can already see changes in the air.
If you are even considering taking a break this year we have a few thoughts that may prove useful when it comes to planning your trip.
As borders between mainland European countries open, car hire firms have been extending their office hours with some already back up to pre-crisis opening times. Partly this is due to the fact that they know the processes they are now adopting will take more time, but its also due to a marked increase in bookings now being made.
Rental cars are going to be in shorter supply this year. Car hire companies around the world have been decimated by COVID-19 and most are going to run much smaller fleets this year. Like any travel business, demand is very difficult to predict and they cannot afford to make a mistake and over forecast.
The UK is, due to the current level of infection in the country, going to lift restrictions on travelling after most other European countries. which means that when it comes to accommodation, car hire, restaurants and holiday attractions, such as theme and water parks, we are going to have to move quickly to make up for lost time.
Its suggested that open borders will be announced for most countries as early as next week, but already resorts such as Lido di Jesolo in Italy are seeing high numbers of German tourists booking in - despite them having to travel via Switzerland to avoid the current restrictions in place between Austria and Italy.
For us Brits, our top tip is to get in quick if you are planning to travel - and at least beat your fellow compatriots.
Planning for a European Trip after Coronavirus
Firstly, unless you booked pre pandemic be aware that waiting until the FCO lift their recommendation not to travel abroad will be critical if you want to have any travel insurance cover at all.
Next book flights where you can amend your booking if you need to cancel - our page covering Airlines allowing Flexible Cancellation and Amendments during the Covid-19 Pandemic is a useful resource.
The same applies to booking a place to stay - although many hotels and apartments are now offering flexible accommodation options and sites such as AirBnB and Expedia have filters to help you track down a range of deals.
Next, consider travel insurance - if you are looking to make a booking now, your cover for COVID-19 will be limited - but we do have some companies listed on our page Travel Insurance which covers Coronavirus.
Car hire is next - despite lower number of travellers, the reduced availability of cars combined with the attraction of a socially distanced form of travel means car rental will be in high demand. Review your choices on the MoneyMaxim car hire service - and should you decide to use our in house service at Clarify Car Hire pop in voucher code FreeCanc24 and we will offer free cancellation right up to 24 hours before pickup.
Whilst researching, a really useful resource is our directory covering the special measures car rental firms have put in place to protect hirers. It will make choosing a rental firm based on quality as well as price so much easier.
Then think about outings and attractions you want to visit whilst away - social distancing will restrict numbers allowed to visit, and extra cleaning will mean longer gaps between sessions for things like dinghy or windsurfer hire - so use TripAdvisor to shortlist what you want to do - hop on the website and book the day before you travel (don't do it earlier just in case you do need to cancel your trip).
The same applies if you have a favourite restaurant - social distancing will mean fewer tables - so get in early!
Summer holidays will certainly be different this year - but there again a lot of the pleasure is in the anticipation and early planning means a lot more of that!