Sally Wilson
Sally is a key member of the MoneyMaxim editorial team. She is a frequent hire-car user and often goes on holiday with her family. With an interest in getting great value for money, Sally shares her hints and tips for travelling and insurance.
27 June 2022
Top European Destinations for Car Hire for Summer 2022
We expect to see a high demand for car hire in Italy, Greece, Spain and Portugal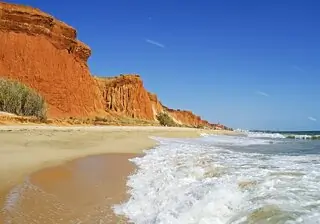 If you are weighing up the costs of a summer break this year and want to travel to one of the most popular European holiday locations – then why not consider one of the more underrated cities where you may find car hire is not only cheaper but there is likely to be a wider availability of vehicles?
Nafplio, Greece
The Greek islands are always a sought after holiday spot and that is not surprising but did you know there are some equally beautiful coastal resorts on mainland Greece? Nafplio is on the east coast of the Peloponnese peninsula and is an ancient town brimming with history and romance. Visit the castle, take a sunset stroll along the promenade, shop in the cobblestone alleys of the Old Town then stop for coffee to admire the nightime views of illuminated Bourtzi. Nafplio has an abundance of beautiful beaches along its stretch of the coast and is only about a two hour drive from Athens airport where a wide range of car hire companies have offices.
Trieste, Italy
Trieste is the perfect starting point for exploring any one of a number of countries and their coastlines. Many rental companies offer free cross border travel but do check that you have permission and have paid any fees if required before taking a rental car over a border. From Trieste airport you can easily reach Venice (1 hr 30 min drive), Pula in Croatia (2 hr 30min drive) or Ljubljana, Slovenia (1hr 45min drive). If you booked today, a car hire from Venice airport for the same week in August would cost around £200 more than if you hired from Trieste airport. And Trieste itself has a lot to offer including some amazing beaches!
Murcia, Spain
We have had several customers who have struggled to find a suitable rental car from Almeria airport in Spain. Demand for rental cars has been particularly high in Almeria so stocks are running low. It is a popular airport for travellers heading for Spain's stunning Andalucia region. Andalucia has more than 1000km of mostly sandy coastline and there are plenty of watersports to enjoy too. Murcia is slightly further north than Almeria but currently there is far greater availability and prices as a result are also lower. If you don't mind a couple of hours extra drive to your destination then this could be a real cost-saving car hire solution.
Faro, Portugal
Faro remains one of the top airports for holiday car hire in Portugal. Faro is in the Algarve within easy reach of the favourite beach resorts of Albufeira, Portimão and Vilamoura. The Algarve in southern Portugal offers almost guaranteed sun as well as sheltered coves, miles of golden sand and welcoming locals. We can at present still see a large number of cars available for rent but demand is going up causing prices to rise. Book now and lock in your price before car hire rates become out of reach. We are not expecting to see last minute cheaper prices as cars are in short supply generally and if you opt for a car with free cancellation you can always cancel and rebook if you find a better deal.
With MoneyMaxim we compare a number of car hire brokers to search out the best deals available for your car hire needs. Run a quote for car hire with us today to find the lowest price for your holiday car rental.