Sally Wilson
Sally is a key member of the MoneyMaxim editorial team. She is a frequent hire-car user and often goes on holiday with her family. With an interest in getting great value for money, Sally shares her hints and tips for travelling and insurance.
9 May 2018
Read our top ten alternative short breaks in Europe if you have a hire car
Are you looking for somewhere to go that's a little different this year? A hire car adds to the adventure!
During the May half term, many people look for a short break to enjoy the spring sunshine. If you are looking for something a little out of the ordinary or for some fresh ideas for a short break away then here are our top ten suggestions.
Moneymaxim can offer car hire in airport locations in all of these countries. Take a look and see where you could be heading!
1. Copenhagen - Denmark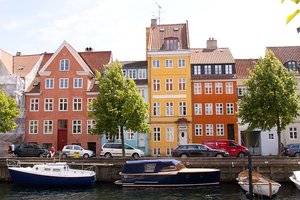 Why?
Copenhagen is a city in pristine condition with lovely parks, fine dining and a friendly atmosphere
Where can my hire car take me?
Across the 18km long bridge Great Belt Bridge to the island of Funen (Fyn). The main city, Odense, is the birthplace of Hans Christian Andersen.

Dragsholm Castle, a beautiful 13th century baroque style building. This castle has a bistro serving amazing local produce. You can even stay here but, beware! It is said to be haunted.
2. Perast - Montenegro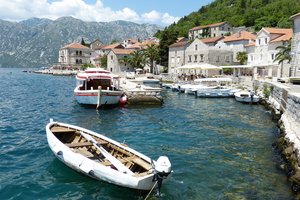 Why?
Perast is mostly pedestrianized so it is very peaceful. Hire bikes or segways to get around the town which sits on the idyliic Bay of Kotor.
Where can my hire car take me?
Head to the coast where a small boat can take you into the Blue Grotto, a 9m high cave where you can swim in clear turquoise waters.

The stunning city of Dubrovnik. Walk the city walls or go kayaking in the bay. You could easily spend a couple of days here.
3. Valletta - Malta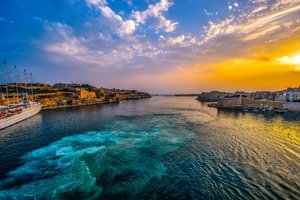 Why?
St John's Co-Cathedral in Valletta is wonderful. You can walk around the fortifications and visit several temples and palaces in the city.
Where can my hire car take me?
Mdina was the island's first capital. It has quaint twisting streets and Bastion square gives spectacular views over the whole of the island.

Popeye Village was the film location for the Popeye film and is now a theme park providing a fabulous day out for kids.
4. Koblenz - Germany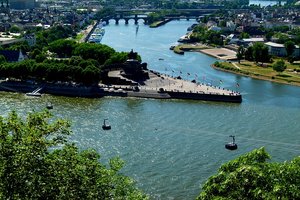 Why?
Situated at the joining of the Mosel and Rhine rivers, this is a city which is steeped in history. A cable car will take you up to a fortress with fantastic views over the city and rivers.
Where can my hire car take me?
The nearby city of Koeln boasts a superb zoo as well as a chocolate museum which is sure to appeal to most visitors.

All along the Rhine there are vineyards. Spend a night or two in a local hotel so that you can sample the regional wines.
5. Reykjavik - Iceland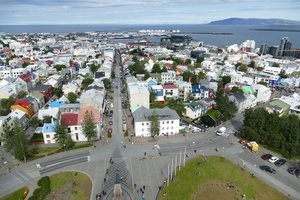 Why?
Iceland has some of the most spectacular scenery. Accommodation varies from hotels to cabins. The choice is yours!
Where can my hire car take me?
The Blue Lagoon is one of the most popular tourist spots. A dip in the lagoon is supposed to have healing properties. The good food and the enchanting landscape certainly won't hurt.

Thingvellir National Park has the largest natural lake in Iceland. But, to be honest, all the national parks offer either geothermal areas, waterfalls or other impressive features.
6. Ljubljana - Slovenia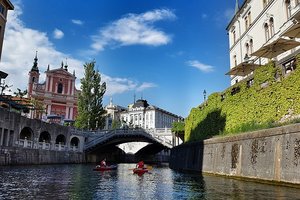 Why?
Over the last few years, Ljubljana has transformed itself into a cultural hub with plenty of charm to go with it. It has not got the visitor numbers of some other European cities so remains less touristy.
Where can my hire car take me?
Velika Planina is reminiscent of the Austrian Alps with green pastures and beautiful views to be had. Here you can discover one of only a few surviving mountain herdsmen's villages within Europe.

Bled Castle is thought to date back to 1011. From its perch130m above, it overlooks Lake Bled which, with its glacial waters, is stunning in its own right.
7. Prague - Czechia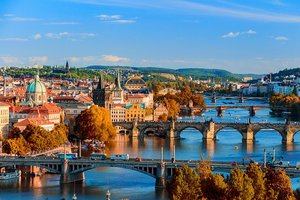 Why?
Prague is overflowing with galleries, museums, dazzling architecture, chapels and cathedrals. It is possible to discover somewhere new each time you go.
Where can my hire car take me?
To the west of Prague is Karlovy Vary. This picturesque spa town has many thermal springs which has made it a popular destination for centuries, particularly for those in days gone by who wanted to improve their health.

Karlsteyn Castle is an magnificent fortress that used to house all the royal treasures. It has an impressive layout and a history that will fascinate you.
8. Lofoten Islands - Norway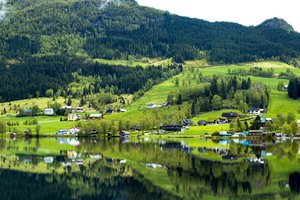 Why?
This is one of the most 'undiscovered' destinations within Norway. This is a very unspoilt area where travellers come to see the midnight sun and the northern lights as well as the majestic landscape.
Where can my hire car take me?
Lofotr Viking Museum is a great day out for young and old. Unearth the reality behind the Vikings and the way they lived.

The coastline is just waiting to be explored. There are many traditional fishing villages where you can take to the water yourself either to kayak or to catch your own supper.
9. St Peter Port - Guernsey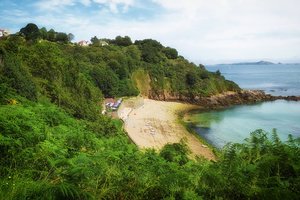 Why?
Guernsey is a special kind of holiday destination because even though you have to travel overseas to get there, it still retains a very British feel. The many beaches of Guernsey are a big draw as is its occupational history.
Where can my hire car take me?
It is wonderful to be able to drive away from the more built up areas and explore the wilder coastline. A drive through the narrow winding roads of the island is an adventure in itself.

If you like a more active holiday then you can get to any of the centres which offer kayaking, sailing or cycling. There are ample golf courses too for anyone who fancies a round.
10. Brasov - Romania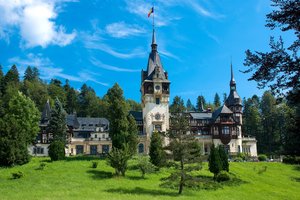 Why?
This city sits right in the heart of Romania and offers its guests a lively atmosphere amongst its cobbled streets and many coloured baroque buildings. The city is surrounded by the Carpathian mountains.
Where can my hire car take me?
If you don't mind a longer drive then the Danube Delta has a wealth of wildlife including 300 species of birds and 160 types of fish. The delta is on the Unesco World Heritage List.

Sinaia is a much shorter drive. Here you can visit Peles castle and take a cable car up into the Bucegi mountains to go hiking or just to enjoy the view.
All photos courtesy of Pixabay