Sally Wilson
Sally is a key member of the MoneyMaxim editorial team. She is a frequent hire-car user and often goes on holiday with her family. With an interest in getting great value for money, Sally shares her hints and tips for travelling and insurance.
27 February 2019
Will Travel Insurance Policies be affected by Brexit?
We offer the latest information regarding travel insurance and planning a holiday after Brexit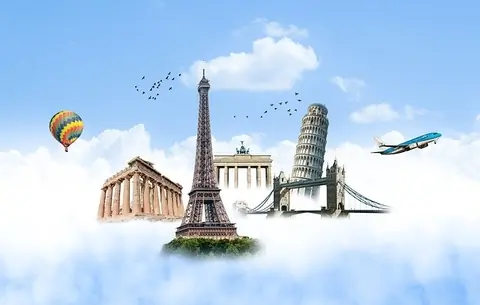 As it stands the UK is due to leave the EU on the 29th March 2019 but, with various votes and summits taking place in the coming weeks, it is possible Brexit could be pushed back to a later date. For those who have booked a holiday within Europe or are still working out their travel plans, there is a real feeling of uncertainty. Travel insurance should be there to cover most eventualities so you are not left out of pocket, but will this still be the case after Brexit?
If you currently have travel insurance in place then your provider should let you know if there will be any changes to your policy as a result of Brexit. If you are unsure about any aspects of your cover with them then you should contact them directly for assistance.
ABTA (Association of British Travel Agents) have said that there is nothing to say that you will not be able to holiday as normal, and that flights will still operate. However, the issue of medical cover will almost certainly change.
Currently in the UK we can all apply for an EHIC card which provides us with free access to the same medical service provided free to the citizens of the EU country we are travelling in. But these cards will more than likely disappear after Brexit.
What will we have instead of EHIC cards after Brexit?
According to ABTA, if there is a no-deal Brexit then UK registered EHIC cards will no longer be valid. There is a chance that in time a reciprocal arrangement - much like those the UK currently has with Australia and New Zealand - will be set up. Whatever happens - whether you have an EHIC or not - having travel insurance with adequate medical emergency cover is extremely important.
What will happen if my holiday is cancelled because of Brexit?
There are still so many unknown factors when it comes to Brexit but an ABTA spokesperson made the following points to the Mail on Sunday.
If you book and pay for a package holiday through a UK travel company, you will receive a full refund for that holiday if it cannot be provided due to Brexit.

Brexit is a situation which is beyond the control of travel companies therefore customers will not be entitled to compensation.

The supplier's terms and conditions will apply when you book services such as a flight or hotel individually. These suppliers would usually offer a refund if the service cannot be provided.

If Brexit was the reason the individual suppliers could not provide the service, compensation is unlikely to be available. This is because it would be deemed beyond the control of the travel service provider.
Making sure you have a good travel insurance in place before you go away will provide you with cover for medical emergencies as well as other common holiday incidents such as lost baggage and cancellation - subject to their terms and conditions.
There are travel policies available which will cover travel disruption due to strike action.
If you are unsure of the impact of Brexit on your chosen provider, then a quick call to them should answer any questions you may have. Whether Brexit takes place or not, travel insurance can provide you with peace of mind so that you can get on with enjoying your trip.
Car Hire and Car Hire Excess Insurance after Brexit
We have a specific article if you are looking for information relating to car hire and car hire excess insurance after Brexit