Sally Wilson
Sally is a key member of the MoneyMaxim editorial team. She is a frequent hire-car user and often goes on holiday with her family. With an interest in getting great value for money, Sally shares her hints and tips for travelling and insurance.
14 January 2020
Will Travel Insurance Policies be affected by Brexit? Will my EHIC card still be valid?
We offer the latest information regarding travel insurance, EHIC cards and and planning for a holiday after Brexit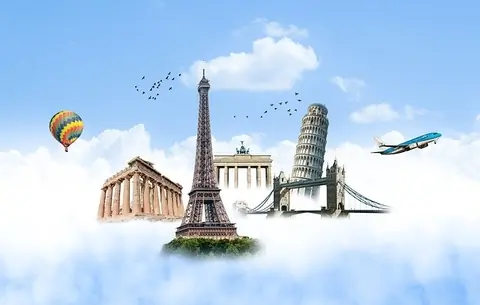 With it now seeming almost certain that Brexit will happen and the UK will leave the EU on the 31st January 2020 how will travel insurance be affected for those who have booked a holiday within Europe (or indeed for those still working out their travel plans)?
Travel Insurance & EHIC cards in 2020
It is pretty much certain that there will be a transition period agreed between the UK and EU that will keep current arrangements in place through 2020.
This means that the current arrangements will apply until 31st December 2020.
Your travel insurance policy will work as it has always done, and an EHIC card will remain valid this year.
EHIC cards after the end of the transition period
An agreement covering European health cover after Brexit for UK nationals has been provisionally agreed and means that (as long as it's enacted as expected) EU laws covering health provisions will continue to apply to UK travellers throughout 2020 and potentially beyond. This would mean that UK citizens can still use a valid EHIC card and benefit from the cheaper medical bills it delivers.
In October 2018, the Healthcare (International Arrangements) Bill was debated in parliament and is designed to allow the UK government to make healthcare arrangement deals with EU member states after Brexit. Part of this bill was designed to enable new arrangements to be put in place with EU member states allowing UK passport holders to continue using the EHIC scheme after December 31st 2020 (providing the EU approve this plan).
It therefore seems highly likely that a continuation of the current EHIC scheme is the most likely situation to occur for UK passport holders after the Brexit transition period, although nothing can be guaranteed for the present.
EHIC cards allow UK citizens to also have the same access to state healthcare in other European Economic Area countries (and Switzerland) at reduced rates (depending on the country being visited). Cards can be applied for online with cards being received within three weeks.
Travel Insurance after the end of the transition period
If you currently have travel insurance in place then your provider should let you know if there will be any changes to your policy as they occur. If you are unsure about any aspects of your cover with them then you should contact them directly for assistance.
ABTA (Association of British Travel Agents) have said that there is nothing to say that you will not be able to holiday as normal, and that flights will still operate.
Car Hire and Car Hire Excess Insurance after Brexit
We have a specific article if you are looking for information relating to car hire and car hire excess insurance after Brexit