Sally Wilson
Sally is a key member of the MoneyMaxim editorial team. She is a frequent hire-car user and often goes on holiday with her family. With an interest in getting great value for money, Sally shares her hints and tips for travelling and insurance.
28 February 2018
Travel Insurance Top Tips - What to look out for when taking a Winter Holiday
We give you some guidance to help you find the right travel insurance for your holiday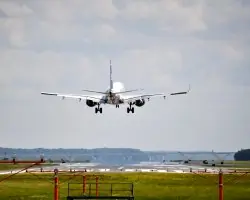 With the current weather conditions and the forecast of more wintry weather to come, it is a reminder that booking travel insurance should be high on your priority list as soon as you have booked your holiday. Choosing travel insurance can seem very confusing but we hope to make that decision easier with our checklist of features to watch out for and compare.
Here at MoneyMaxim we can help with all kinds of travel insurance. Whether you are travelling near or far, having a quiet holiday or a more adventurous one, we can show you policies that may suit you.
The Basics
There are certain features that are common to most travel insurance policies. Compare the levels of cover that are provided.
Emergency Medical Expenses - if you need medical treatment. May also include dental treatment, hospital expenses and death benefits

Cancellation or Curtailment Cover - what happens if you need to cancel or cut short your holiday? Bear in mind that not all circumstances will be covered

Repatriation - cover if you need to be transported back to the UK

Delayed Departure - for losses due to such risks as adverse weather conditions and strike actions

Missed Departure - if you miss a flight completely due to circumstances which may include the weather or transport delays

Personal Liability - when you are held responsible for injury to a third person or to a third person's belongings

Baggage Cover - to cover your luggage and belongings, for example if they are lost on route
The Specialist Features
When you take out travel insurance it is vital that it covers you for what you want to do. So if you are planning particular activities while you are away, make sure they are included.
Hazardous Activities - going hot air ballooning or bungee jumping? Check whether your planned excursion is included

Winter Sports - if you are taking to the slopes, many companies have an option to add winter sports cover

Cruise Cover - another optional extra with some policies. These may include relevant sections such as Missed Port and Cabin Confinement

Natural Disasters - particularly useful if you are travelling to areas that can be affected by environmental conditions for example hurricanes or volcanic ash

Pre-Existing Medical Conditions - living with a health condition does not necessarily mean you can't travel but you will need to find a policy that suits your requirements
The Small Print
It is always important to read the terms and conditions carefully before buying any insurance policy. Here are just a few points to look out for with travel insurance
Medical Cover in Europe - many budget policies will expect you to have an E111 card. If you do not, you may have limited or no cover for medical emergencies

Excess Amount - compare the levels of excess which you will be expected to pay

Trip Length Limits - annual policies may have a restriction on the number of days your holiday can last

Age Restrictions - check that you are within the age boundary and if you have older children that they do not need a separate policy

Definition of Family - family policies are available but each insurance company's definition of family members can be different
To be covered for cancellation of your holiday you need to take out insurance as soon as you have booked your holiday. If you are travelling in the summer as well as during the winter months, consider whether you can take out an annual policy that will cover both trips. Some family policies will also cover children to travel independently.
If you need any further assistance with travel insurance queries then please call our team on 0800 520 0699 or contact us via the webchat service on our website. We will be delighted to help you.