Sally Wilson
Sally is a key member of the MoneyMaxim editorial team. She is a frequent hire-car user and often goes on holiday with her family. With an interest in getting great value for money, Sally shares her hints and tips for travelling and insurance.
21 January 2019
USA and Flydrive holidays - Is extra car hire insurance necessary?
Are you flying to the USA or Canada this year and hiring a car? We explain what insurance you might need before you go.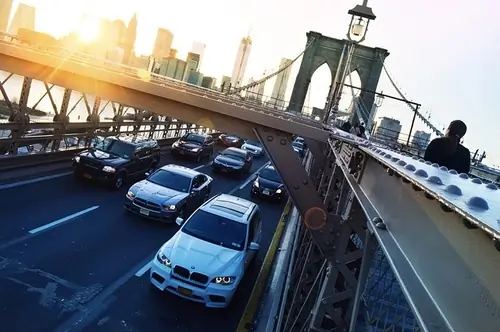 Wherever in the world you hire a car - if you have rented a car yourself or if it is included within your holiday package - you need the basic insurances in place before you can drive away and these are:
You should always check whether these insurances are included within your car hire or not. If they are, you could then also consider additional cover such as for any excess, or for the wheels or glass if they are not covered by your car hire. Sometimes you may see Loss Damage Waiver (LDW) listed in you rental agreement. This is a combination of CDW and Theft Protection. If it is not clear what insurance there is then a quick call to your car hire company can resolve this.
What can I do if not all car hire insurance is included within my car hire?
Good News! We can help. Use our Car Hire Insurance Comparison Service and by filling in your details and answering the questions, we can show you policies to fill your requirements. This option usually works out a lot cheaper than buying a policy through the car hire company. The reimbursement policies through MoneyMaxim can include the basic insurances as well as providing extra cover for the excess and for the wheels, tyres, glass, roof and underbody.
What is different about car hire insurance for the USA or Canada?
As North American residents can often insure rental cars through their private car insurance or through their credit card, when you hire from a US website or at a rental office within North America - unlike European car hire - you are more likely to find that the basic insurances are not part of the rental agreement. Sometimes Liability Insurance comes with the car hire but only to a lower limit (this could be the State Minimum) but Supplementary Liability Insurance which can top this up to a more comfortable level of $1million is available through MoneyMaxim's service.
Is car hire insurance always included with Flydrive holidays?
No. Again, check what comes with your car hire and bear in mind that occasionally, as part of the deal, you may be required to buy the insurance from the car hire company. This can make a cheap holiday become much more expensive. Car hire insurance for your flydrive holiday can be arranged through MoneyMaxim. We suggest that you read the terms and conditions of your holiday package before you book. If you are unsure whether an independent policy will be accepted, check with your holiday company.
Here at MoneyMaxim we do appreciate that the jargon surrounding car hire insurance can make it seem complicated but that is why we are at the end of the phone to help with any enquiries. Call us on 0118 321 8197 or ask any questions through our online chat service available through the green button at the bottom of the screen on our website.