Sally Wilson
Sally is a key member of the MoneyMaxim editorial team. She is a frequent hire-car user and often goes on holiday with her family. With an interest in getting great value for money, Sally shares her hints and tips for travelling and insurance.
4 September 2018
Does Car Hire Excess Insurance Cover Me For Everything?
When will a car hire excess insurance policy not cover you? We reveal a few key areas.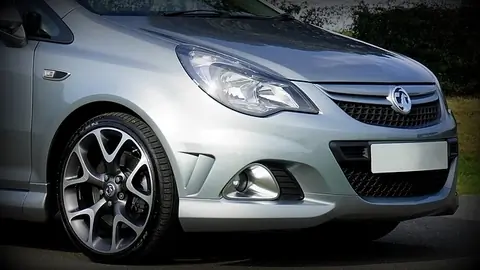 Customers often ask us whether they will be 'completely covered' if they take out a car hire excess policy. It is almost impossible to be covered for every single eventuality with insurance but the important factor is to know when you will be covered and when you will not.
The car hire excess reimbursement policies through MoneyMaxim work on the basis that there is a Collision Damage Waiver policy in place. They are great policies which reimburse you for any excess on that CDW (or as a result of theft) that you have to pay out.
If you drive outside the terms and conditions of your car hire contract (thereby invalidating the CDW) then the excess policy can not be claimed on. So what does driving outside the terms and conditions of the car hire mean?
Wrong driver - Only the drivers listed on the contract can drive the vehicle. If you have an incident with someone driving who is not named on the rental agreement then you will not be covered by your CDW or therefore an excess policy.
Driving in another country without permission - You must let the car hire company know if you will be taking the car across a border. The car hire firms CDW may not cover use abroad - so taking it to another country may effectively mean you have invalidated both CDW and third party cover. Additional insurance costs mean there is often a charge for this facility.
Driving off road - You will not be covered if you take the car on to a beach, or up a mountain for example! If you are concerned about roads you may drive on then contact your car hire company for advice and read your excess insurance policy documents to check for any restrictions.
Driving illegally - If you have an accident whilst under the influence of alcohol or drugs, or you were driving dangerously at the time of the accident then you would also not be covered by your car hire insurance.
Unusual Activities - Take going on a ferry, or taking your car from Southern Cyprus to the Northern sector. Rental firms sometimes, rather than banning an activity altogether, will say that you can take your car, but that their CDW will not cover you whilst on board, or in Northern Cyprus. In such cases, we can offer a full CDW reimbursement policy which would cover you in such instances. Give us a call and we will happily discuss your situation.
Always read the terms and conditions of your car hire carefully.
These excess policies also cover areas such as tyres, wheels, glass, roof and underbody which are often excluded areas of the CDW. Policies may also have additional areas of coverage:
Personal Accident Insurance (PAI) - If this is included within the excess policy it is often at a fairly low level of cover. Most good travel insurances will include PAI so, if you have that, you may not need any additional cover through car hire excess insurance.
Baggage - Some car hire excess policies may include baggage cover. It may not be an important aspect for you as, just like PAI, this can also be covered by your travel insurance.
Breakdown/Towing - Most policies offer reimbursement in the area of towing as a result of a breakdown. This is not a service like the AA. If you have an issue with your vehicle you should call your car hire company who will call a towing company for you if needed.
Flat Battery - With most excess insurance companies, flat batteries are not covered as they are usually a result of negligence (such as leaving the lights on). However Insurance4carhire do provide flat battery cover with their policies and Questor offer it as an optional extra.
Mechanical Parts - None of the policies will cover mechanical parts as it is expected that the car hire firm will provide you with a roadworthy vehicle for the time of your contract.
These car hire excess policies work on a reimbursement basis. In the event of an incident, you would need to pay any charges and then claim for reimbursement through the policy. A credit card will still be needed on collection of your vehicle.