Sally Wilson
Sally is a key member of the MoneyMaxim editorial team. She is a frequent hire-car user and often goes on holiday with her family. With an interest in getting great value for money, Sally shares her hints and tips for travelling and insurance.
8 September 2015
A holiday without your children? Save on your travel insurance.
When the children leave home, it is time to explore the world for less.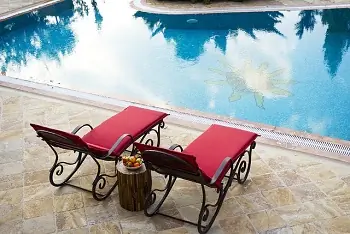 Your youngest child may soon be enjoying Freshers Week at their university. A chance to make new friends and enjoy new experiences. So why not follow their lead? Now you have an empty nest it is the perfect opportunity to get away and have that holiday that you and your loved one have put off since the arrival of the children.
You are now no longer restricted by the kids' demands so the whole world opens up to you! School term times are a thing of the past and suddenly the cost of a holiday including travel insurance becomes cheaper. With only two people to cater for, finding hotel rooms and accommodation is much easier. Many insurance companies will offer a discount with a couples policy and by comparing travel insurance with MoneyMaxim you can find a really good deal.
Perhaps you have always fancied a romantic getaway to a beach in Barbados or a city break to Dubrovnik. A chance to relax uninterrupted with a book or to explore the historic sights without demands for ice cream or sighs of boredom. Alternatively you may want that adventure of a lifetime. Riding an elephant? Climbing a mountain? Or maybe just a simple bungee jump? We can find you the appropriate insurance so that you can enjoy your holiday safe in the knowledge that you are covered.
If you have medical concerns we can also help with insurance for a wide number of conditions. Nothing should stop you having the chance to spend some quality time together.
The savings to be made don't just stop at the flights, accommodation and insurance. If you are hiring a car, without the children and their many suitcases, you are free to choose a much smaller vehicle. For example hiring a compact car in Munich for a week can work out about £100 cheaper than for a 5 person MPV. Or maybe you would like to go for that sporty cabriolet to tour the west coast of the US? Or have you always wanted to drive a Fiat 500 through the streets of Rome?
If you are considering taking more than one holiday in a year (after all what is to stop you?) then it is worth considering an annual policy. Don't let your children have all the fun! Book that holiday and let MoneyMaxim help you get it all covered.