Sally Wilson
Sally is a key member of the MoneyMaxim editorial team. She is a frequent hire-car user and often goes on holiday with her family. With an interest in getting great value for money, Sally shares her hints and tips for travelling and insurance.
9 May 2018
Which countries can be covered with a European Car Hire Excess Policy?
Hiring a car? Find out whether you need European or Worldwide car hire excess insurance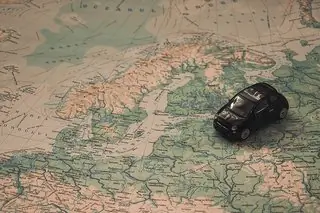 If you are hiring a car, you may want to consider car hire excess insurance. These policies can reimburse you for any excess you have to pay out on your rental car and for costs relating to damaged wheels or a cracked windscreen. Car hire excess insurance is available as either short term or annual policies with either Worldwide or European cover.
Sound simple so far? Maybe, but dig just a little deeper and you will discover that not all definitions of European cover are the same.
There are more than 15 car hire excess insurance providers available through the MoneyMaxim comparison service and only a few of them give the same interpretation of 'Europe'.
Some companies refer to countries that are within the 'continent of Europe', others to European Union member states and many to European countries 'to the west of the Ural mountains'.
If you are searching for a car hire excess policy, don't worry, you don't have to know the EU member states or where the Ural mountains are! Through the MoneyMaxim Car Hire Excess Comparison Service, we make it easier. You can enter the specific country you will be visiting and any suitable policies will be simply displayed for you.
In addition to a definition of Europe, the car hire excess insurance policies can sometimes contain exclusions such as one company will not cover Iceland and several exclude Belarus. What may be most surprising is that some of these European policies actually cover Tunisia and Morocco which are geographically in Africa, and some also cover Israel which is in Asia. Again these will be taken into account by MoneyMaxim when you run a quote for those countries.
If you are travelling with your hire car in more than one country, then all of these countries would need to be included in the policy for you to have complete cover.
If you are visiting an island then you will need to enter the country that they belong to. For example, the Canary Islands, which include Lanzarote, Tenerife, Fuerteventura and Gran Canaria, are part of Spain. Madeira and the Azores are both Portuguese.
To confuse matters though if you are hiring in the Channel Islands and Isle of Man you will find them in the drop down country selection list as some policies have different rules for these specific islands.
If you are a UK resident and are visiting either the Channel Islands, IoM or Northern Ireland you will need to tick the box to say that you will be hiring within your country of residence so that the policies can be tailored accordingly.
Although we endeavor to keep our service updated, policies can change so it is important that, when you have chosen a policy, you read through the policy terms and conditions. Bear in mind that nearly all the companies will exclude claims relating to travel in a country or area where the Foreign and Commonwealth Office has advised against all but essential travel. For this reason, sometimes despite offering cover in a particular country, a region within that country may not be covered. If you are unsure after reading a policy document, a quick call to the relevant company can provide you with the information you need.