Mark Bower
Mark founded MoneyMaxim in 2008, with the aim of delivering an impartial and independent service. Mark is a regular money saving expert in the press and writes regular news and articles for the MoneyMaxim news pages sharing his views on banking, personal insurance and the utilities (gas, electricity, mobile and home phones, broadband and pay TV) market with customers.
1 October 2021
Why have car rental rates shot up in the past year? How Chips from the Far East are impacting the car hire market.
Understand why car hire prices have increased over the past year. There is a logical reason and it's not just the car hire firms being greedy.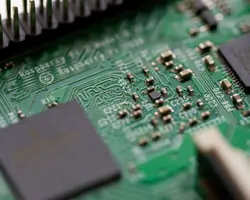 Car hire prices this year have rocketed - right around the world. In July they were over 40% up on the year before in the US, and not far behind across Europe. But why is this? Whilst it's easy to think that it's blatant profiteering by car rental companies after a torrid year this is not actually the case - we explain more.
Until the COVID-19 crisis, car manufacturers used to court car hire firms - the vast numbers of vehicles needed by the industry made them ideal for manufacturer's who wanted to have a steady number of cars coming off the production line straight into the fleets of an industry that wanted the latest models. It also provided free test drives, with some hirers deciding that they loved their rental car so much they would buy one as their next vehicle.
As a result the manufacturers would offer the car hire firms massive discounts - so much so that the rental companies could make a profit on the cars as they would be sold on at the end of the summer season at or close to the price they had paid for them.
This meant that the price you would pay to rent a car only needed to cover the costs of operating the business, paying the staff and office costs.
When COVID came along car hire firms saw a collapse in demand due to lockdowns and travel bans. They also needed cash fast. This led to them slashing fleet sizes, selling on cars they owned to generate cash. The fall in demand for new cars led to the manufacturers of computer chips stopping producing them for cars and switch to making more for products that were in high demand such as PCs needed by those working from home.
Then the world started opening up - new social distancing norms meant car hire became more popular than ever among the few travellers that were about - and car hire firms sought to rapidly increase fleet levels.
But the world has changed - and now the manufacturers can not meet demand for all the cars rental firms required - and would for obvious reasons prefer to sell what cars they have through their own dealerships at close to full price.
Car hire firms have ended up having to pay much more for the cars they are buying, even having to go to local car dealerships to buy them, and carry the cost of the depreciation over the short period they would have the cars. As the chip shortage has intensified the problem has too. So the price to rent a car has ballooned.
Additionally, after the last 18 months, the financial constraints the rental firms have found themselves in mean that they are forced to run smaller fleets than they would ideally have liked. That means they have less hires to share the costs of running their business between, and that again drives higher prices.
So when will we return to normal?
This is not likely to be a short term phenomenon. It is expected that we might see some normalisation through 2022, and a better picture into 2023. Its a problem that will only be fixed when raw material, chip shortages and car makers get get their businesses back in alignment and that is unlikely to happen overnight.
In the meantime those want to hire a car should book as early as possible (use a site such as Clarify Car Hire who promise you can rebook at the lower price if prices fall - tight up to 48 hours before you travel).