Mark Bower
Mark founded MoneyMaxim in 2008, with the aim of delivering an impartial and independent service. Mark is a regular money saving expert in the press and writes regular news and articles for the MoneyMaxim news pages sharing his views on banking, personal insurance and the utilities (gas, electricity, mobile and home phones, broadband and pay TV) market with customers.
6 December 2021
Free cancellation is an essential element of car hire today
Getting a great price on your car hire deal is the aim of us all - but make sure it doesn't leave a nasty taste in your mouth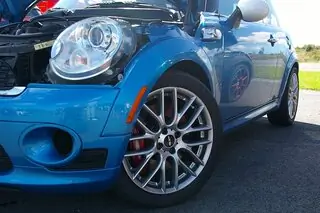 Until recently car hire packages have almost always come with one overriding feature - they offer the ability to cancel or amend your booking right up to a few days before you travel.
However, car hire firms have seen an opportunity to protect themselves against the risk of cancellation by launching packages which offer an attractive discount - in return for the customer accepting that the deal will be non-refundable should changes be required.
At the moment we would be very wary of taking any car hire deal with this feature, or a car hire without free cancellation.
In our experience, having seen so many changes to our customers' plans over the past two years, we believe you should think very carefully before taking one of these discounted packages.
Why Non-Refundable Car Hire Could Come Back to Haunt You
In the following situations you could lose your money if you have a car hire package that does not offer you free cancellation or amendments.
Changes in Covid Lockdown Rules
We have all been there - no more to say really!
Changes to Travel Rules
As we are currently seeing, rules can be changed almost overnight and you need to be in a position to accommodate the rule changes - if not, you may need to cancel or postpone your trip.
Changes to Flight Times
Over the last year we have seen so many flights being consolidated and changed by the airlines - which in turn have led to car hire times needing to change too. It is highly frustrating to find that your car hire cannot be amended - and that you stand to lose what you have already paid for the rental.
Not Being Able to Fly Due to a Need to Self Isolate
A last minute positive test can throw all your plans up in the air - some travel insurance policies may cover you but many will not.
When Could Your Money Still be Protected?
There are situations where you may still be protected, including:
If you have to cancel due to a medical condition, the sickness of a close relative or as a result of a family bereavement. Do check your insurance policy though.

If the car hire deal has some special conditions relating to certain circumstances.
When Could These Car Hire Deals Work Well?
Very last minute deals, bought at a point where you are certain you will be travelling. This is not a recommended route at all at popular times - currently prices tend to shoot up in the two weeks prior to departure as many travellers are leaving planning to the last minute.

There is slightly less risk with a rental in your home country, as the travel related risks are lowered - however some of the scenarios above are still of concern.
In summary we would suggest that, in the current environment, the best plan is to book a car offering free cancellation. So much so that with our in-house brand we have decided not to offer cars where that feature is not included. We have built Clarify Car Hire with the aim of making car hire as hassle-free as possible - and feel that non-refundable deals do not meet our standards.
The Moneymaxim Car Hire Service features a number of car hire brokers including Clarify Car Hire. As a result of our extensive comparison service you may, however, come across non-refundable car hire deals with brokers such as Holiday Autos, Argus or AutoEurope - so do keep your eyes open!