Sally Wilson
Sally is a key member of the MoneyMaxim editorial team. She is a frequent hire-car user and often goes on holiday with her family. With an interest in getting great value for money, Sally shares her hints and tips for travelling and insurance.
30 May 2022
Going on a Staycation? Why Hire in the UK and What You Need to Know
From the wild moorlands of Yorkshire to the craggy coastline of Cornwall – We can help you find car hire for your UK holiday.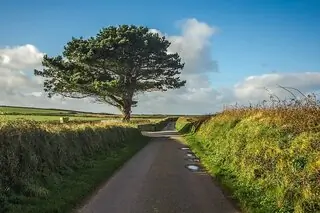 Many of us are choosing to stay in the UK for our holidays this year and there are good reasons why. For some, worrying about form-filling, possible cancellations and the need for testing are all too much to think about. There are a number of people who are either vulnerable or who are shielding and therefore the risks of sitting in an airport or on a plane are just too great. With so many beautiful parts of the UK to visit, now is the ideal time to savour our wonderful country. Hiring a car in the UK can have some great benefits.
Why Hire a Car for a Staycation?
Hire a larger car – If you are going away for a longer period of time, you may want to take more luggage with you. Perhaps you have a ton of beach toys or a surfboard! If you are going on a road trip it can also be a lot more comfortable to have more leg room rather than cramming everyone in with the suitcases.
Hire a smaller car – Fuel costs are a worry and it may be that you would rather avoid filling your large family car if there are only two of you going. A smaller car may be more beneficial for driving on narrow country lanes.
Preserve your mileage – You may be on a lease contract for your own car which only allows a restricted mileage each year. Hiring a car can prevent you from exceeding this limit especially if you are taking on a longer road trip such as the North Coast 500 in Scotland.
Save travelling time – It could save you time spent in the driving seat if your holiday destination is the opposite end of the country. Fly into the nearest airport and rent a car so you can begin your journey feeling fresher.
Enjoy the ride – Hiring a car is the ideal time to have a bit of fun. Why not hire a car that you have always wanted to drive? A convertible? Something a bit sporty? Or you could even consider a make of car that you are thinking of buying and would like to try out.
Share the driving – One of the most popular reasons for hiring a car for your UK holiday is to share the driving. You may be choosing to go on holiday with someone who is not a family member. By hiring a car, you can both drive the car by adding one as an additional driver.
What should you consider when hiring a car in the UK?
Sometimes when you pick up a hire car in the UK and you are also a UK resident there are a couple more checks that are made at the car hire desk. You are often asked for proof of address – something other than your driving licence. This could be a utility bill or credit card statement but will need to be dated less than three months before.

You are also likely to be asked for the DVLA code to share your licence. This is so the rental company can check whether you have any endorsements on your licence.

Don't forget your excess insurance. There can be some hefty excesses on car hire in the UK and by taking out excess insurance you can be reimbursed should you be charged for not only the excess but also if you damage the wheels, tyres, roof, underbody or glass parts of the car. If you run a quote for car hire excess insurance comparisons with MoneyMaxim and are resident in the UK don't forget to tick the box that says you will be hiring in your country of residence.