Sally Wilson
Sally is a key member of the MoneyMaxim editorial team. She is a frequent hire-car user and often goes on holiday with her family. With an interest in getting great value for money, Sally shares her hints and tips for travelling and insurance.
15 March 2016
Will the car hire company accept my Car Hire Excess Insurance Policy?
Car hire excess insurance can protect you against more than just the excess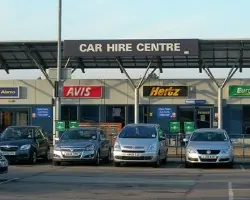 One question we get asked fairly regularly at MoneyMaxim is whether car hire companies will accept independent car hire excess insurance.
The main insurances such as collision damage waiver (CDW) and third party liability insurance are normally included when you hire a car (hiring a car in the Americas can be the exception) and with these policies there is normally an excess. Car hire excess insurance is an optional item to cover you for this excess.
Without this cover you will be liable for the excess stated on your car hire agreement, which can run into thousands of pounds. Car hire excess insurance policies also cover many areas which are not covered by standard insurance such as the underbody, roof, windscreens, tyres and wheels. If you were to damage the underside of your car you may find you are not covered at all through the standard insurance and it can be very costly.
As an optional cover, car hire excess insurance is not normally required in order to hire a car - and therefore a hire car company cannot 'disallow' it - but there are times when they may insist on their own insurance and these are as follows:
•You have no credit card or have insufficient space on your credit card - car hire excess policies on our site are reimbursement policies. This means that when you get to the car hire desk, they will need to block off the full excess amount on your credit card. This means they know you have sufficient funds to pay should you have an accident.
Should the worst happen you would then be able to reclaim the amount taken from your card on your return using your excess insurance. If you don't have a credit card or not enough space on your card, the hire company has no way of knowing if you will be able to pay them so can insist on you taking out their own insurance.
•It is in the car hire contract - on very few occasions it may be in the contract that you must be insured through the hire company - this can be due to age limitations for example.
•If you do not provide the correct documents on collection or do not meet the rental criteria - if you, for example, forgot your driving licence, the hire company is under no obligation to rent you the car but they could do so as a goodwill gesture but insist you took out their own insurance.
We do know that some car hire companies can be more persistent than others when it comes to selling their own insurance and some people can feel they have been mistreated, as in the case involving Goldcar, highlighted in an article in The Daily Telegraph in 2014. When you arrive at a car hire desk, particularly after a long exhausting journey, it can feel easier to give into pressure from a salesperson but unless you fall into one of the above categories, you are not obliged to take out the more expensive excess insurance cover at the desk.
It is worth noting that car hire companies can say they will refuse to hire you a car if you don't take out their insurance but reputable companies are unlikely to follow this through. Take your paperwork for any independent car hire excess insurance with you when you pick up your car and be prepared to stand your ground. Having said bad experiences are rare and we only hear about a couple of incidents every year involving our customers.