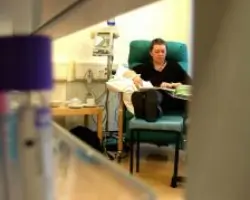 Review your Private Medical Insurance
It's always interesting to see how new services fly when we introduce them on MoneyMaxim - but we have been amazed at the savings that can be made by customers who change Private Health Care supplier through the MoneyMaxim Private Medical Insurance comparison site. Together with our partners ActiveQuote we have been preparing alternative quotations that have made customers extremely happy!
One customer, whose annual health insurance bill from a major name in the business was due to increase to around £2700 was able to move to another big name and cut her bill to just over £1200 - that's a saving of £125 a month. She chose to accept an excess of £500 to achieve this, but as she had only had one claim in 20 years she was more than happy to do so. And the following year her premium only increased by £6 despite her celebrating her 70th birthday.
A few customers have been concerned that they would have to use an unknown brand to achieve worthwhile savings but, in our experience, that has not been the case. Whilst it is true that smaller brands do generally offer larger savings, comparisons normally also indicate that companies such as AXA PPP, Aviva, Standard Life or BUPA can be very competitive when looking to win your business.
Our service compares all the leading health providers in the market online pretty much instantly, and what's more they report these back with 'active price comparison' which allows users to tailor the policies and see the impact on premiums instantly. This is designed to find cover that is both high quality and at a great price.
Private Medical Insurance with Pre existing Medical Conditions
Finally, it's worth mentioning pre-existing medical conditions in relation to Private Health insurance. Many people feel that, if they have an existing issue, other health insurers will avoid them with a barge pole. Again this is not normally the case - if you are worried about finding competitive quotes due to an existing medical condiiton do give us a try as the team will be happy to review your options.
There are various options available including the ability to switch providers whilst retaining the existing cover your current insurer offers (MoneyMaxim also now has relationships with companies who can offer Life Insurance for those with pre existing medical conditions - from minor to major - so if that is of interest do give us a call).
Leaving a Company PMI Scheme? Private Medical Insurance can be affordable still
If you have been in a PMI scheme funded by your employer you may well be thinking that you won't be able to afford to protect yourself and your family if the scheme closes or you leave the company. This is not necessarily the case at all - there are a wide range of PMI policies around, and by designing your policy around your circumstances and budget you will probably be pleasantly surprised by what is affordable.
So.. with over 50 policies from all the leading companies on offer why not give us a try now! It only takes 2 minutes to get a quote.
The insurers from whom quotations will be requested include AXA PPP, BUPA, WPA, AVIVA, Standard Life, Pru Health, Freedom Health, Patient Choice, Health-on-line, PHC, CS Healthcare, Exeter Friendly Society, Simply Health, National Friendly and General and Medical.
This content was last reviewed on 26/10/2021