Remortgages. Mortgage rate expiring, wanting to borrow more or just looking for a better deal?
Remortgage is a term used to describe the process of replacing the existing mortgage on your property with another one which will better suit your current requirements. There are a wide range of reasons to remortgage.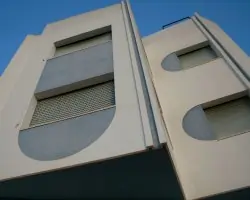 Whilst most people think of remortgages as a mean to release equity in property thus freeing up additional cash, remortgages are now frequently taken to move mortgage supplier when a fixed term rate of interest expires. However, there are a range of other reasons too.
Why Remortgage your Property?
Common reasons are:
To save money - you might be able to find a better rate of interest than that offered on your current mortgage. Rates rose considerably after the banking crisis and following a series of initiatives from both Government and lenders rates now tend to be more competitive than a few years ago. A significant proportion of UK mortgage holders could now get a better benefit from lower interest rates. More than half of all borrowers in the UK are currently paying more than they need to on their mortgage.

To reduce expenditure - many remortgage to cut monthly outgoings. Those who have credit cards bills and consumer loans can spread their borrowing over a longer period of time at a lower rate, significantly reducing outgoings.

To 'downsize' your mortgage - many of us receive lump sums over our lifetime - through redundancy payments or legacies for example. These may be used to reduce the size of your mortgage, but at the same time it's sensible to also review whether the same mortgage is the best for you. If you are reducing the 'loan to value ratio' you can normally access cheaper rates and lower repayments so do check.

To raise cash - by releasing some of the equity currently in your home. Many do this to fund home improvements, consolidate debts, buy a holiday cottage, new car or caravan or even to fund the start up costs of a new business.
Can anyone remortgage?
Obviously you already need to have an existing mortgage if you are looking to remortgage. You will also need to qualify under the lending guidelines set by a new lender. The thought of this may put some off from trying, but we would highly recommend testing your options.
After a period of market contraction there are now a growing number of both lenders and mortgage options and an enquiry to our mortgage team costs absolutely nothing.
Can I save money by remortgaging?
It really depends on whether your new mortgage deal is better or worse than the old one. If you can cut the interest rate on your 15 year £100,000 mortgage from 5.9% to 4.9% you will cut your monthly payments on a repayment remortgage from £839 to £786 or £53 a month. (Source www.moneyadviceservice.org.uk)
However, if re-mortgaging after your finances have deteriorated, you can find that the new rate is higher than your old one. If this is the case you might be better off looking at a second mortgage where your original mortgage continues as before but you take your additional borrowing through on a new loan also secured on your property. Talk to our mortgage team to discuss what will be the best option for you.
Do also consider charges that might apply for your remortgage. Using the above example if charges relating to the mortgage were £500 it would take around a year or more to repay the charges and related interest.
When is the best time for me to remortgage?
The most popular time for people to remortgage is at the end of a discounted rate or fixed rate period, especially if you are about to be transferred onto a standard variable rate (SVR). There are normally better deals around than those offered on an SVR.
It's best to start your search for a remortgage about six to eight weeks before you need it, as valuations and legal procedures take time.
What does it cost to Remortgage?
When considering remortgaging always, always find out exactly what it will cost you to move mortgage company.
If you are still tied in to your current mortgage deal there could be a fee (and it could be sizeable) for breaking that deal. It could wipe out any savings you might make on your new deal. In any event most lenders will also charge a fee for releasing their charge on your property.
On your new mortgage you may have to pay for a valuation and solicitor or legal fees and a valuation. If you contact our team they will be happy to discuss companies who might absorb these fees.
Learn more about Remortgages
Our mortgage team will be delighted to discuss your remortgage requirements. Call them on 0118 321 8197 - or give us a few details using the button above and we will be in touch as soon as possible.
Our service provides mortgages from the 'whole of market' meaning that, rather than just one mortgage being considered for you, a wide range of products with differing features, terms, rates and policies can be offered. This choice is a key benefit of our service.
Our team will happily discuss fixed rate remortgages, tracker remortgages, offset remortgages and discounted rate remortgages.
Our mortgage service is provided through a panel of mortgage providers who include:
London & Country Mortgages Ltd. Beazer House, Lower Bristol Road, Bath, BA2 3BA who are authorised and regulated by the Financial Services Authority. Their FCA number is 143002.
UK Financial Consultancy Services Limited, 142-143 Parrock Street, Gravesend, Kent, DA12 1EY who are authorised and regulated by the Financial Conduct Authority. Their FCA number is 435495.
There are no fees for making an enquiry through our service, and neither firm charge an arrangement fee (except in exceptional cases where your circumstances mean significant additional work is required to negotiate a mortgage for you - if this is the case you will be advised beforehand so you can decide whether that is acceptable to you).
In addition to the assistance provided by our panel members you also have the added reassurance of a MoneyMaxim consultant on hand in case of any queries or additional guidance.
This content was last reviewed on 14/06/2021