Right to Buy Mortgages - Compare Mortgages Now
Find out your options when taking out a right to buy mortgage.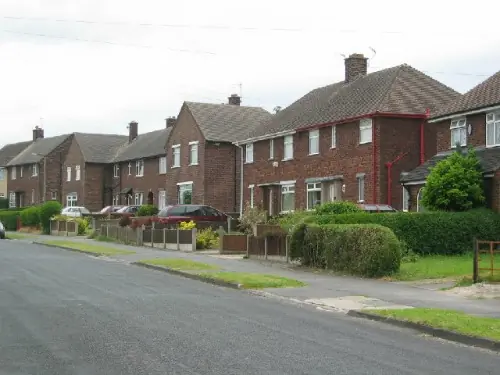 Finding the best Right to Buy Mortgage
The right to buy scheme is a policy which allows long term tenants of council homes to buy their house from the council at a reduced price. Not all lenders offer right to buy mortgages, but many do, and their policies are often the same as their standard ones. Some lenders offer mortgages specifically tailored to those in the right to buy scheme.
Your discount from the right to buy mortgage acts as a deposit. Lenders calculate the mortgage using the open market value (OPV) of your house, and use the discount as a type of deposit. Some mortgage companies will lend you 100% of the OPV of your house; some will lend even more, to cover the cost of redecorating or maintenance.
Why choose a right to buy mortgage?
Common reasons are:
It will be cheaper- because of the right to buy discount, you will have a large deposit for your mortgage, which could be up to £75,000 (or £100,000 in London Boroughs).This means you can qualify for better lending rates.
They can be easier to qualify for- some lenders offer mortgages to people who have a bad credit history.
You will be familiar with the property and its state of repair.
Most lenders will lend you 100% of the right to buy price of your house, meaning that you do not need to save up for a deposit.
Some lenders will lend you more than the right to buy price, allowing you to make home improvements or to consolidate any debts.
Are there any negative sides to a right to buy mortgage?
Limited choice - you can either choose your current property, or arrange to transfer Sale restrictions - you will be restricted on your future sale, and may have to pay back some of the discount (calculated on a sliding scale) if you sell your property within the minimum period.
Can anyone have a right to buy mortgage?
In order to qualify for the right to buy scheme:
You must have lived in council housing for 3 years, though not necessarily consecutively or just in the house that you want to buy
The property must be your main home
The property must be self-contained
Certain properties are excluded from the right to buy scheme if they are reserved for elderly tenants or for people who work in the local area, e.g. firemen or police officers You can also make joint applications.
Questions to consider when choosing a right to buy mortgage:
Is the mortgage fixed rate or variable, and which type of mortgage is best suited to you?
Are there Early Repayment fees for coming out of the deal early?
Will the lender lend 100% of the right to buy price, or do you need to put down a deposit?
What is the interest rate?
Learn more about Right to Buy mortgages
Either call our team on 0118 321 8197 - or pop your details into our form by clicking above and we will be in touch as soon as possible. Many features of Right to Buy mortgages change over time so our experts can let you know what is currently on offer.
Our service provides mortgages from the 'whole of market' meaning that rather than just one mortgage being considered for you a wide range of products with differing features, terms, rates and policies can be offered. This choice is a key benefit of our service.
Our mortgage service is provided by London & Country Mortgages Ltd. Beazer House, Lower Bristol Road, Bath, BA2 3BA who are authorised and regulated by the Financial Services Authority. Their FCA number is 143002. You also have the added reassurance of a MoneyMaxim consultant on hand in case of any queries or additional guidance.
This content was last reviewed on 20/10/2021