Compare Insurance for Self Drive Hire Businesses
Find Insurance for your rental business with MoneyMaxim, whether you are hiring cars, vans, motorhomes, taxis or courtesy cars. Get your quote underway in minutes.
Self Drive Hire Business Insurance
Car Hire Insurance
Specialist Vehicle Hire Insurance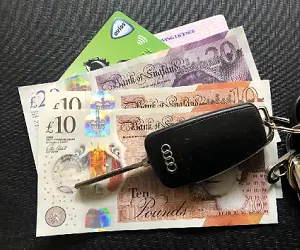 Self Drive Hire Business Insurance
If you are a business or simply an individual wanting to rent out motor vehicles you will need Self Drive Hire Business Insurance. This ensures your vehicles are properly covered not just when they are on your premises but also when they are out on hire.
There are, however, a number of different ways that you can cover your fleet (or even single vehicle if you are just starting up) so we offer different insurance propositions depending on how established your vehicle rental business is.
As well as Self Drive Hire Business Insurance you are likely to require Motor Trade insurance, Business Premises Insurance and Public Liability Insurance. These will cover your fleet, business premises and ensure you are properly protected from the risks that running such a business entails.
For more detailed information covering a range of different rental business insurances read our detailed guides.
---
Self Drive Hire Business Insurance

Self Drive Insurance for Cars
Self Drive Insurance for Vans
Self Drive Insurance for Motorhomes and Campervans