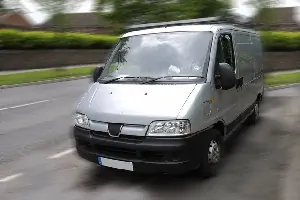 Self Drive Van Hire Insurance - we can help you find a policy whether you hire out 200 vehicles or just 1.
Whether you are new to the market or an established business with many years trading history we can help you find self drive van hire insurance. This can be tailored to your needs, and our partners can arrange both comprehensive annual insurance (which covers both the motor insurance needed while the vehicles are on - or off hire), or policies that will complement existing cover you might have.
This means you can, if you wish, ensure that you, your team or your family are insured, providing they are named as drivers, when using the van without a rental contract.
The two types of van rental business insurance policy that can be arranged are as follow
Established Van Hire Business Insurance
For established van hire rental companies who have at least 3 years trading history (or where the manager in charge of the rental business has at least three years experience)
Have at least 5 rental vehicles (can be a mix of vehicle types)
Premiums based on rental revenue, a day rate, or a rate per van basis – whatever is best for your business
Rental desk training for your hire team – cutting the risk of vehicle loss & keeping premiums low
Free smartphone app to help your van hire customers immediately report a claim
Pro's
A van rental insurance solution designed around your business by self-drive hire insurance specialists who look after several hundred self-drive hire businesses.
Con's
You need a track record before you can be considered.
New or Smaller Van Hire Business Insurance
For companies that are either new or less experienced.
Any number of rental vehicles considered.
Ideal for those who prefer to pay for insurance only when your vans are out on hire.
Needs to be combined with a Motor Traders Policy (to cover your van when they are not being hired.
Pro's
A very flexible Pay As You Go policy suited to those wanting to avoid significant upfront costs whilst growing their business.
Con's
Insurance costs will be calculated individually based on the track record of each van renter, which can make standard inclusive rates more difficult to price.
Slightly more admin involved as insurance needs to be put in place for each rental.
Licences must be checked and verified by you, through relevant services, as well as checks on the hirer, confirming addresses and identity. This is important to meet UK Anti Money Laundering legislation.
So use Moneymaxim to search for your van rental business and let us help find the right solution for your company.
Any Queries? Call us! Unlike other comparison sites we have people to help on hand! Just call us on 0118 321 8197. We'll be happy to help.
This content was last reviewed on 26/10/2021