Cheap ferry crossings - from Dover, Newhaven, Portsmouth, Hull, and Newcastle to France. Eurotunnel tickets to speed your journey.
Why there has never been a better time to take to the car for your ski break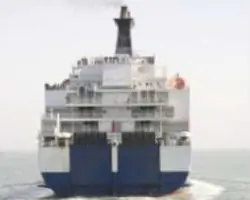 Deciding upon your best option when getting across the channel will depend on a number of factors - our guide gives you the chance to think them through, and find the best prices for both cross channel ferries and the Eurotunnel using our ferry comparison service and eurotunnel comparison service.
So what are the factors that will influence your decision?
Where you are travelling from?
If you are within striking distance of Kent, then either the Dover ferry crossings or Folkestone Eurotunnel Le Shuttle will probably be your first option - however, if you have a long drive from the North, do consider routes from Newcastle and Hull to Holland. Again, if travelling from the West Country or South Wales, the Portsmouth or Plymouth crossing are another option. The advantage with these routes is that you have the potential to sleep on the ferry overnight, enabling you to make the journey to the Alps the next day.
Price
The shorter crossings are without doubt cheaper and, unless you are prepared to travel in the middle of the night, the cheap Dover or Ramsgate crossing tends to be cheaper than Eurotunnel Le Shuttle - but not always - check out your options using our price comparison service to get the best balance between price and convenience.
When to book?
As with aircraft, ferry prices operate with what is known as 'dynamic pricing'. This basically means it's supply and demand that impacts on the cost - so school holidays, and particularly public holidays, see prices shoot up and off season there are great ferry bargains and reduced price Eurotunnel Le Shuttle rates available. However, if you are flexible, and willing to travel at what others might see as inconvenient times (i.e. very early morning or the middle of the day) ferry prices, particularly from Dover and the Kent ports, can be much cheaper even at peak holiday times. Some routes that might take a half hour longer, such as those to Dunkirk, also tend to be cheaper.
Protecting your holiday
Remember whichever route you travel you will need to make sure you have got adequate car insurance for the continent, breakdown cover abroad, holiday insurance, and, if booking independently, potentially supplier failure insurance. Click through to our links for more information on making sure you are full protected.
This content was last reviewed on 08/11/2020