Compare Ski Insurance and Snowboarding Insurance
From annual ski insurance, single trip snowboarding insurance and or even daily add on policies find winter sports insurance which will fully cover your activities. Make sure you get the comprehensive cover you need.
Ski and Snowboard Insurance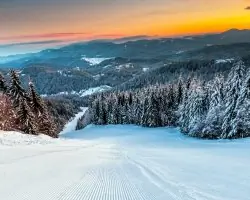 With a number of winter sports enthusiasts on our team it's not surprising that we love helping those looking for ski insurance or an insurance policy to cover snowboarding .
We have policies to suit all standards of skiers, from those venturing onto the slopes for the first time, those who love to ski regularly to seasonaires or off piste experts.
We can also help those who have had a past medical condition, or who are perhaps older than the average skier or snow boarder.
We can also offer hints and tips if you are driving to your ski destination.
This content was last reviewed on 26/09/2023