Ski Insurance - A guide to the best!
We compare both insurance for skiers and snowboarders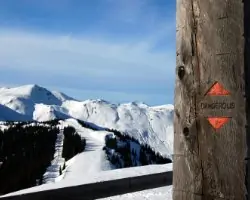 MoneyMaxim have some great and cheap ski insurance available in the UK currently, however price isn't everything - you need the right policy for your circumstances and finding it can be a tricky process.
What you want to do whilst you are away? Everything needs to be considered - so to try to make the process as pain free as possible we have created the MoneyMaxim guide!
Annual v Single Trip
If you are going on one ski holiday and not again in the next year you will probably find a single trip is best for you. However, if you are also going away for a summer holiday, second ski break or a weekend away, a multi trip annual policy will probably work out best. Run two comparisons as they only take seconds, and you will quickly be able to see what is right for you.
Number of Days Ski Cover
If taking an annual policy, you will be covered for a maximum trip length and possibly also a maximum total days you can be abroad during the year. Most annual policies cover a minimum of 17 days skiing during the year, and trip durations of 31 days for non ski breaks (although Columbus offer an 11 day period as standard if you need less cover).
Some policies offer cover for a longer period so, if you need more days, we shortlist the companies that would meet your needs from the table below. If you are planning a lengthy trip away at another time of the year check the policy covers you for that as well. For longer trips, a single trip policy (as opposed to an annual policy) may work better. Columbus, for example, can offer single trip winter sports policies up to 60 days in length.
24
24
You automatically get 11 days but can upgrade to 24. Single trip policy will allow 60 days.
3
365
Offer Single trip, seasonaires, annual or long stay options.
Off Piste Cover
Read our off piste ski cover guide to find out which of our insurers covers you for what!
Other Winter Sport activities
We tell you which insurers will cover you for other winter sports activities such as sledging, heli-skiing, luging, snowmobiling and more.
Specialist cover
If you are seriously into skiing or boarding, you may find that you need specific insurance if you own some expensive gear that is not going to be covered by your possessions limit. Or you may want cover for your skis outside the restaurant at lunch, or if you want search and rescue cover you will probably need to look for specialist cover. We cover the main players in our Specialist Ski Insurance Directory.
Image courtesy of: Michal Marcol / FreeDigitalPhotos.net
This content was last reviewed on 26/04/2022