The Student Hub - for All Things Student
Your guide to Student Insurance, Finance and More. We help save you money with our hints and tips.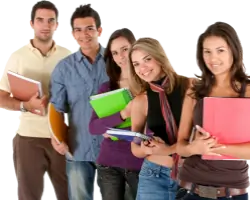 Why buy student insurance?
Unfortunately accidents can happen and being without something such as a laptop that you depend on for your studies can be very inconvenient not to mention expensive to replace. Whether you have damaged an item or been the victim of theft, student insurance is there to get you back on track more quickly.
Buy student insurance before you go. The highest number of claims on student insurance are made in the first 6 weeks of student life - as everyone is settling in and getting used to life in a new home. There are even reports of thefts from cars as students are moving in! Never leave your vehicle unlocked when you are not around.
What cover is is provided by student insurance?
A basic student insurance policy is put together to cover your belongings in your new accommodation. The levels of cover and the details of what is and isn't included with your student insurance will be explained in each policy.
The important point is to make sure the student insurance you purchase is adequate for your needs. Every student is different. Every accommodation is different. And that's where we can help.
We provide information on many types of student insurance and help you compare policies to find the right fit for you at a great price.
Find student insurance for you
Compare Student Insurance
Whether you are allocated a place in halls or will be renting a room in a private residence, you will probably be taking quite a few belongings with you. Without contents insurance, if any of these are damaged or stolen, you will need to fork out for replacements yourself. When this can include computers and mobile phones, it gets very expensive. And don't forget items such as sports equipment and musical instruments too!
Our student insurance service will help you build on any basic policy. You can top these up to include any additional items or to provide more comprehensive cover.
If you have more specialist needs such as studying abroad or only need short term student insurance - we can help too.
Can't find the answer here? Check out our Student FAQ page.
This content was last reviewed on 26/09/2023