The Student Hub - for All Things Student
Your guide to Student Insurance, Finance and More. We help save you money with our hints and tips.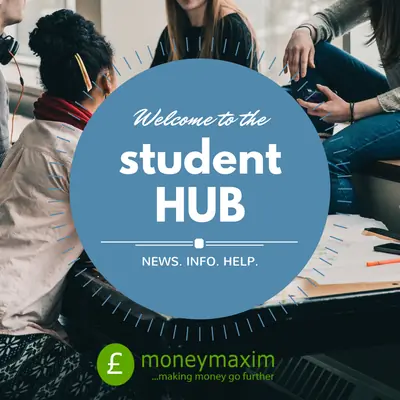 As a parent or student, you may have a lot of questions about student insurance. As insurance experts, we are here to help you find the answers you need.
Our aim is to give you all the information you need to help you find the right insurance for university or college. Whether you are just starting out on your journey into further education or you are a returning student moving into private accommodation or back into halls, we want you to have the information you need at your fingertips.
Through a range of reliable insurers, you can find policies to suit many different needs. There are comprehensive policies if you need full coverage, top up policies for halls of residence insurance and specialist cover for gadgets, musical and sports equipment.
Looking to insure your travels? Many students are offered a placement year, a year studying abroad or choose to take a gap year before taking up their offer of a place at university. All you need to know is right here.
We understand you want to make the best use of your limited income so we have made sure that all policies are good value for money.
And, with recent graduates and parents of students on our team, we also share some of our top tips for surviving life away from home. From finance to festivals - we have student life covered!
We answer a few of the common questions here but take a look around our student hub to find out so much more. .
Do I need contents insurance when I go to university?
Whether you are allocated a place in halls or will be renting a room in a private residence when you go to university, you will probably be taking quite a few belongings with you. Without contents insurance, if any of these are damaged or stolen, you will need to fork out for replacements yourself. When this can include computers and mobile phones, it gets very expensive!

What is block halls insurance?
Block halls insurance is a policy taken out by your accommodation provider which gives a basic level of cover for your personal possessions. Many university halls, or residences run by student housing companies such as Unite, will have block halls polices in place. The cost is normally included in your rent. These policies can often be topped up to include such areas as accidental damage cover and mobile phone theft. Our guide will help you find out what cover is provided by your university.

Can my parents' home insurance cover my stuff when I go to university?
Many parents may have looked into this and the answer is often yes, but it will depend on your policy. However, even if you can, there are some important points to consider.
Any claim may impact the homeowner's no claims bonus
Excesses tend to be higher than many student insurers
Theft claims normally require entry to the property to be forcible - which in shared accommodation can be problematic to prove.
Can't find the answer here? Check out our Student FAQ page.

Looking for a student discount ?
Don't miss out on some amazing offers. From time to time we are able to provide our customers with great deals on student insurance.

If you have any other queries which we have not answered, our team here at MoneyMaxim will be delighted to help you. Contact us via our live webchat service or call us on 0800 520 0699
This content was last reviewed on 07/08/2017