What insurance will you need for study abroad in 2020?
Make sure you have all the insurance you need for when you are studying overseas.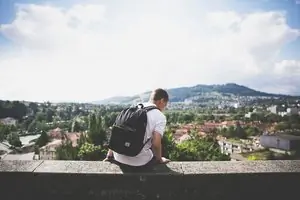 Studying overseas? We can help you find the insurance you need
The chance to study abroad is one of the perks of studying at university or college. More and more universities are offering courses which include a placement year overseas - some within Europe, others further afield. These can offer students the chance to broaden their skills and experience another culture as well as improve their knowledge of a foreign language.
However, and especially at this time having insurance that will cover you and your belonging when you are overseas is critical but what cover do you need and how can you make sure you are protected?
Compare Student Insurance for Study Abroad
If you are spending a year studying abroad, what should you consider when it comes to insurance?
How many trips home will the policy allow?
Are all the sports or activities you are planning covered?
Is there a sufficient level of cover for the possessions you are taking?
Will the policy cover your computer and your mobile phone?
Two of the premier UK student insurers offer policies for study abroad
Cover4Insurance have 3 levels of cover for their Study Abroad policy, with the Premier Plus version covering up to £2500 worth of personal possessions. Optional insurance can be added for computer equipment winter sports, and subject to screening pre-existing medical conditions.
The policy already includes cover for over 50 sports and activities but, with many universities now offering sports scholarships, it is possible to extend your policy to include more sports options.
Spending a whole year away from family and friends can be hard for some students. Many longstay travel insurance policies automatically cease when you return home but the Study Abroad Premier Plus Insurance policy allows unlimited trips home to the UK or Ireland. Policies can last for up to 15 months.
Endsleigh have 2 levels of cover for their Study Abroad Travel Insurance with a maximum level of £2000 for baggage. There is also the option to cover specified computer equipment and accessories. Some sports are included and Winter Sports can also be added. Endsleigh can also extend the policy to take into account musical instruments or other specified items.
Both levels offer unlimited trips home (excluding those made as the result of a claim). Holidays and trips within the area you are covered for would be insured under the policy too. Great if you want to explore the local region!
Can I purchase a policy for study abroad if I have already left the UK?
It is all too easy to forget to sort out insurance before you set off on your travels. Moving abroad takes a lot of organising! The Endsleigh policy can not be purchased after you have started your overseas study however Cover4Insurance allow can assist in many cases
Can I use a travel insurance policy for my study year abroad?
Standard travel insurance is unlikely to cover a full year living in another country without costing the earth. Specialist insurance for study abroad includes not only emergency medical expenses and repatriation but also features specifically designed for students such as cover for course and tuition fees should you be affected by illness.
A long stay travel insurance such as that offered by Worldwide Insure could be an option. Their policy will cover periods from 3 to 18 months. They offer baggage and medical cover. However, they are not geared towards students so there is no cover for course or tuition fees if you become ill or the course is cancelled. There is, on the other hand, the option to add Winter sports with Worldwide Insure - should you be studying anywhere near the mountains!
Image courtesy of: Joshua Earle at Unsplash
This content was last reviewed on 05/08/2020