Shared Home Insurance for Students
There are additional features to consider with student insurance for shared accommodation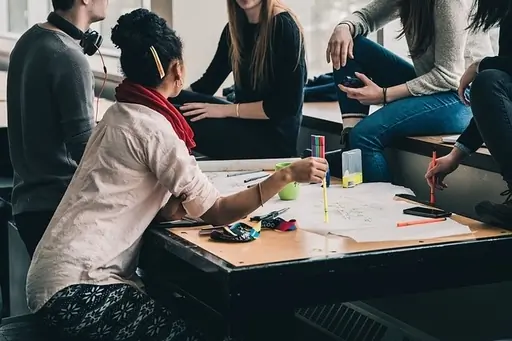 Moving into Shared Housing?
The vast majority of students will actually be living in private shared housing when they start university this year. Most returning students and some first years do not get a room in halls. And some halls of residence do not provide any insurance at all. So this means that you will need a complete policy to cover all your belongings rather than a top up.
Compare student insurance policies for 2021
All the policies available to students offer different levels of cover. You may find that one company offers a particular optional cover that you need too. Try and estimate as best you can what your possessions are worth. Undervalue them and you will not have enough cover to replace them. Overestimate their value and you may be paying more than you need in premiums.
Covers walk in theft, so ideal for shared accommodation where doors may not be locked at all times (front doors and windows do be to be secured though) and the low £10 excess. Standard cover automatically includes £5,000 of Tenant Liability Cover which is being required by an increasing number of landlords, whilst Liability Insurance, Replacement Locks cover, Personal Money and Credit Cards and College property can be added to the standard cover.

Very competitive initial quote, but be aware that this only covers accidental damage or theft of your contents and freezer cover. No cover for walk in theft, rented household equipment, accidental parental death or legal liability cover. Everything else, including Tenants Liability needs to be added as an option if required. Standard Policy Excess is £50.
What else should I consider?
Walk in Theft - In shared houses there are not always locks on the individual bedroom doors. If this is the case and you have something stolen, there may not be any evidence of forced entry. Many policies only cover theft through forced entry. Without a locked door you should look for a policy which covers 'walk in theft'.

Accidental Damage - Not all policies automatically cover this. In a shared house with many people in and out of communal areas, accidents can easily happen.

Individual Items - you may have items of higher value, gadgets like mobile phones or sports equipment such as a bicycle which may need insuring as an extra to your chosen cover.

Away from home cover - Often a policy will only your possessions if they are in your shared home. Realistically though you are likely to take some items out such as laptops, sports equipment or a musical instrument. Look to add cover away from the home if you need it.

Tenants Liability - This is a particular insurance often required by landlords. It covers you for any damage to the fixtures and fittings of the property.

Alarms - sometimes having a burglar alarm or a fire alarm (properly fitted and tested) can reduce the cost of premiums.

Buildings insurance - this is not something you need to cover. Any respectable landlord will have their property insured themselves.
Home Security
Most policies will require a minimum level of security at the property - with regard to locks on external door and window locks too. You will need to ensure you know what kind of locks are fitted when you purchase your policy as, if you make a claim and they are not correct, your insurance may be invalid.
You may be sharing a house with people who, at the beginning of the year, are complete strangers to you. There will also likely be other visitors coming in and out of the house. Wherever possible keep valuables out of sight or locked away.
You can do your best to make it more difficult for thieves but in the end, if you are unlucky enough to be the victim of a theft - or you have an accident and damage something - that is where your student insurance comes in.
We can answer your questions on student insurance.
Will I be covered by my parents' home insurance?
You can be, but this may have its drawbacks. If you were to make a claim, it could increase their premiums for example.
Much of student housing is located in areas where there is a higher incidence of crime. This can make your student home a more likely target so having your own separate insurance can avoid your parents footing a large insurance bill.
Should I take out a joint policy with my housemates?
No, not unless you share ownership of all your possessions!
Visit our student FAQ page for answers to more common queries regarding student insurance.
This content was last reviewed on 05/08/2021