Finding the best Tracker Mortgages in the market today
Tracker Mortgages have become exceptionally popular over the past few years, due in no small part to the very low interest rates that have prevailed in the UK for a number of years.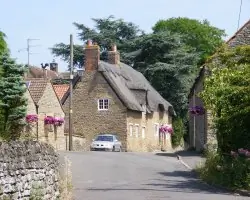 What is a tracker mortgage?
A tracker mortgage tracks, or follows, the Base Rate (sometimes called Bank Rate). Your rate will be fixed as a particular percentage above (or occasionally below) this rate. This is often called the margin. The lower this percentage figure (or margin) the better, as, particularly in a low interest rate environment, it will often make up a significant portion of your interest rate.
This means that your mortgage payments change as interest rates change. For example, if your tracker mortgage is the Base Rate +2.49%, and the Base Rate is +2%, then you would pay 4.49%.
The cost to you of a Tracker mortgage can vary quickly. If the Base Rate rises, your payments will increase in line with that rise. If they fall your mortgage repayments will also fall.
How long is the Tracker Rate fixed for?
Whilst the underlying rate (Base Rate, LIBOR or ECB Rate) can rise and fall the margin on your Tracker rate can be fixed for a short period (say two years) or for a period right up to the whole term of your mortgage. This will be detailed in your mortgage contract. The full term of your mortgage can can also vary considerably from around 5 years up to twenty five or thirty years. There are also a 'lifetime' mortgage being offered, which tend to suit older mortgagees who are looking to repay the loan either when they die or move into sheltered accommodation.
If you are looking for a tracker Mortgage for a fixed term, shorter than your full mortgage term, be aware that normally lending institutions also charge an arrangement fee each time you renegotiate your mortgage.
A low rate may appear attractive but, if it is only for a short period and there is a high fee attached, this may prove more expensive than a slightly higher rate over a longer term.
What is the advantage of a Tracker Mortgage over a 'Standard Rate' Loan?
Tracker mortgages normally only rise or fall if the underlying rate changes. Borrowing institutions can amend standard rates at any time, and have done so in the past few years to either recover additional lending costs resulting from the changing economic climate or to maintain the product profitability for that Bank or Building Society.
Can Base Rate be a negative figure? If so what happens to my tracker rate?
Technically it can be - it would mean customers would be charged for holding money at the bank, and the banks would have to pay the Bank of England for deposits they hold with them.
With many older tracker mortgages, particularly those drawn before 2008 this eventuality had not been foreseen, and it is therefore possible that, if negative Base Rates did come to pass, customers with these older mortgages could end up being paid to borrow by their Bank or Building Society!
Why would I opt for a Tracker Mortgage rather than a Fixed Rate Mortgage
Tracker Mortgages, like other variable rate mortgages are, normally, cheaper than fixed-rate mortgages. This is because there is a cost attached to moving the risk of rates rising and falling, and that ends up being priced into your mortgage rate. Obviously if rates rise you will pay more with a Tracker Mortgage as there is not the certainty built into the fixed rate deal.
Tracker mortgages tend to have lower early redemption charges (ERC) - so if you expect to want to be able to pay lump sums off your mortgage - or repay it in full early - this can be an advantage.
A lack or an ERC also means you can switch to a fixed deal later, and can help if you have plans to move home in the near future - meaning you will need to re-mortgage.
Why would I want to link my mortgage to the European Bank Interest Rate or Libor?
Mortgages linked to the ECB lending rate will normally be a Euro mortgage. These can be attractive to those with a property in the Eurozone or where the mortgagee has an income that is paid in Euros, as it reduces the risks of the exchange rate moving against them. If you are reliant on the fortunes of the Eurozone rather than the UK you may wish to consider such a loan, but do be aware that interest rates are a very blunt tool with which to manage the economy across the very different economic situations facing the different Eurozone countries. Libor mortgages only tend to be offered on very large loans - typically to corporate bodies, or those with very large Buy to Let portfolios.
Learn more about Tracker Mortgages
Either call our team on 0118 321 8197 - or give us a few details using the button above and we will be in touch as soon as possible.
Our service provides mortgages from the 'whole of market' meaning that, rather than just one mortgage being considered for you, a wide range of products with differing features, terms, rates and policies can be offered. This choice is a key benefit of our service, as is the fact that in almost all cases you fees are charged for providing you with a mortgage quotation. This can save you up to £500 over using an alternative company.
Our mortgage service is provided through a panel of mortgage providers who include:
London & Country Mortgages Ltd. Beazer House, Lower Bristol Road, Bath, BA2 3BA who are authorised and regulated by the Financial Services Authority. Their FCA number is 143002.
UK Financial Consultancy Services Limited, 142-143 Parrock Street, Gravesend, Kent, DA12 1EY who are authorised and regulated by the Financial Conduct Authority. Their FCA number is 435495.
There are no fees for making an enquiry through our service, and neither firm charge an arrangement fee (except in exceptional cases where your circumstances mean significant additional work is required to negotiate a mortgage for you - if this is the case you will be advised beforehand so you can decide whether that is acceptable to you).
In addition to the assistance provided by our panel members you also have the added reassurance of a MoneyMaxim consultant on hand in case of any queries or additional guidance.
This content was last reviewed on 14/06/2021