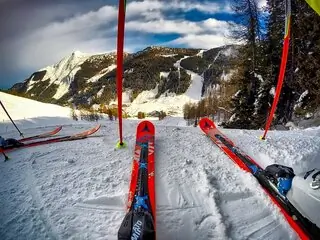 Third Party Liability Insurance - also known as Personal Liability Insurance or Private Liability Insurance - can be an essential part of your travel insurance. Third Party Liability Insurance covers claims made against you by a third party for injuries to themselves or damage to their property.
When might I need third party liability insurance with travel insurance?
Any insurance is about protecting you should the unfortunate occur and personal liability insurance is no different. If you were out hiking, stumbled and pulled someone else over as you fell, that person could make a claim against you for any injuries they sustain. Third party liability insurance can also cover you should you inadvertently cause major damage to your holiday accommodation. Some sporting activities may also require you to have third party liability cover.
Will my travel insurance cover third party liability if I am skiing?
Travel insurers that offer winter sports cover often include personal liability as standard. Do always check that you have the right cover for the winter sports you will be taking part in as cover can vary. Some insurers will not cover off-piste skiing and others will not cover more adventurous winter activities. You will also need to make sure you have the right equipment. Italy, for example, has made third party liability insurance compulsory for skiing in their resorts and children under 18 must wear a helmet.
What is not covered by personal liability insurance?
There are often exclusions from liability cover and you should read these carefully before purchasing any policy. Commonly claims for accidents involving a motorised vehicle are excluded. If you are driving a car you should ensure you have adequate car insurance. This exclusion would also mean that accidents involving jet skis, skimobiles or skidoos are also not covered.
Other areas which are often excluded are where a weapon such as a firearm is involved, or when injuries or damages were caused by an animal. If you were taking part in an illegal activity at the time of the incident, you are also not likely to be covered.
Which travel insurers offer personal liability insurance
If you click the Get a Quote button above you will be offered a range of Travel Insurance policies - click through to the policy documents for each policy and you will be able to find the cover offered by each.
We also detail companies in the boxes on this page which offer a good level of cover for third party liability insurance. Compare policies here or through our standard.travel insurance comparison page. If you have any questions or would like further assistance regarding your travel insurance then please contact our customer service team on 0118 321 8197 and we will be delighted to help you.
This content was last reviewed on 10/01/2022