What is Car Hire Excess Insurance? We explain what policies cover.
More and more people are buying independent car hire excess insurance policies. We explain why and how it can both save you money and provide wider cover than that offered by car hire firms.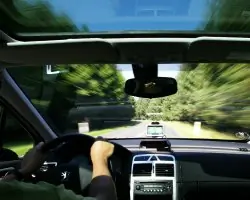 Car Hire Excess Insurance explained - Discover why independent car hire excess insurance can save you a fortune when hiring a car, and how to get the right cover for your trip!
Car Hire Excess Insurance very simply insures the excess that you, as a car hirer, are liable for in case of an accident, vandalism or the theft of a vehicle. It is most frequently used when booking a car which includes 'Collision Damage Waiver' - in other words when renting a car in Europe, South Africa, Australia and New Zealand, or when booking a car through a UK based car rental company or UK (i.e. .co.uk) website.
These policies work on a reimbursement basis. In other words, you would pay the bill using your credit card at the rental desk and claim the funds back through your policy. Many claims are settled quickly so that you have the money before your credit card bill arrives.
The Car Hire Excess Insurance market has grown rapidly due to the high cost of buying similar cover directly from car hire firms. Relying on the fact that car renters don't always notice the size of their potential liability in case of an incident (normally between £500 and £3300) before arriving to pick up their car, the main rental firms offer expensive cover that still doesn't cover the most frequent reasons for claims - tyres, windscreen or mirror damage. This is a major profit earner for them, and independent insurers noticed the opportunity to offer better value alternative car hire excess insurance, delivering much more comprehensive cover.
The typical daily cost of hire car insurance from a car rental company desk is around £10 to £20 a day, but, by using the MoneyMaxim car hire insurance comparison service, it is possible to find a policy that provides better cover - not only to reimburse the excess but also to cover the vehicle's wheels, tyres, glass and underbody - from under £14 for 7 days cover, or less than £40 for an annual policy.
For these reasons, independent car hire excess insurance has become one of the easiest ways to save money when you are renting a car. Read on or watch our video explaining how it works!
With any car hire but particularly if you are travelling outside Europe, South Africa, New Zealand and Australia, do check your rental agreement to see the insurance that has been offered (or not) with your car hire - if you need further information please refer to our frequently asked questions section, and remember we can be reached on the phone or via live chat if you still need assistance.
Using the MoneyMaxim service, car renters can avoid being out of pocket for car hire excesses in Europe, get full cover for the US and Canada and, additionally, cover features excluded by the insurance offered by car rental companies themselves. Using our search engine you can find:
Cheap Car Hire Insurance in Europe
Cheap Car Hire Insurance in the US
Cheap Car Hire Insurance in Canada.
This content was last reviewed on 20/10/2021