Winter Sports Activities - Find out which Ski Insurer covers what?
We compare ski and snowboard insurance policies and the extra activities they will cover. Make the most of your trip with insurance that fully covers you.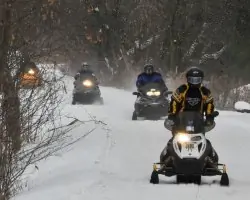 A ski or snowboarding holiday often entails a lot more than purely grabbing your boots and taking to the slopes. The resorts are always looking for alternative options to offer visitors to enjoy themselves. Après ski fun is a highlight for many and, whilst the Cresta Run in St Moritz has recently celebrated its 130th anniversary, many activities are much newer on the scene and now widely available.
It is interesting, though, that many policies do not cover things that you may have taken for granted would be covered. You may not even have thought they might invalidate your insurance. Should you have an accident whilst participating in an activity that your insurer does not cover, you could face a rather hefty medical bill. It is because of this that checking your insurance fully covers you is so important, as it can provide peace of mind so you can enjoy your trip.
Research is especially important for those who like to pack in as much as they can on their break and, if you count yourself or your family in this party, do look for comprehensive cover. Resorts are ever more innovative in getting you to part with your money - and some organise activities as diverse as night skiing, torchlit descents or even the opportunity to spend the night in the cabin of a piste basher repairing the slopes. When you see the angles that those machines work at you can understand why budget insurance providers might exclude them from their standard cover.
So, to help make it easier for you to find the appropriate policy for you, we detail below some of the extra activities - or more adventurous pursuits - and the companies on the MoneyMaxim travel insurance panel who offer cover for them. Please note that the table lists the sports that are covered if winter sports cover is taken out or added onto your travel insurance and this may be at an additional premium.
Before taking out the policy though, do check with the insurance company yourself as things do change from time to time and we cannot be held responsible for errors.
Columbus Direct also offer winter sports cover at an additional premium. Their cover is comprehensive and, as well as the activities listed in the table above, will also cover off-piste skiing, mono skiing, glacier skiing, snow tubing as well as other winter activities.
Endsleigh offer a wide range of activities that they will cover, some included in their specially designed winter sports holiday insurance and others at an additional cost. Alongside those listed above, they also provide cover for off-piste skiing, mono skiing, sledging (when being pulled by dogs, horses or reindeer) as well as a range of other activities.
Flexicover offer a specific winter sports travel insurance policy in which many activities are included in the price of the insurance, however, do check as some more risky sports are only covered with an additional charge. In addition to those activities listed above, they will also cover glacier skiing/walking, husky dog sledding, off-piste skiing and snow tubing amongst others.
Insurewithease.com offer some sports automatically within their travel insurance, however, cover for others requires an additional premium. As well as those shown in the table above, insurewithease.com also cover snow blading, snow kiting, snowcat skiing and snow parascending amongst others.
TopDog Insurance offers a winter sports add-on cover which you can select alongside your normal holiday insurance from them for an extra premium. This will cover you for a variety of activities, including those in the table above and mono skiing, snow tubing, sleigh riding, husky rides and glacier skiing.
This content was last reviewed on 13/10/2021