Compare van insurance for your business with MoneyMaxim
Business Van Insurance premiums can be compared fast with MoneyMaxim. We offer not just car and van insurance, but all kinds of specialist cover for both business and pleasure use. Whether a man in a van or a company running a fleet of vehicles we are here to help.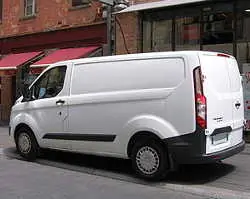 Compare Business Van Insurance
When you rely on your van as an essential way of doing business you need to be able to rely on your van insurance.
Our van insurance comparison service will cover most situations and, unless you have a specialist vehicle, should provide you with a great quotation. However we go further than most websites, also offering an insurer finder service when your needs are a little out of the ordinary.
Here we take some brief details of your van, type of use, and driver specifications and then submit these to our panel of business van insurers. Those who are able to look after businesses like yours will get straight back to you and provide you with a quote. Most customers have a choice of van insurance prices within hours and, furthermore, can quiz insurers on the fine detail there and then.
MoneyMaxim also goes further - our help is not restricted to an online service. Our team of money saving experts are available both through our web chat service, and over the phone on our freephone number 0800 520 0699 (call 01183 218197 from a mobile or overseas).
So whatever cover you need for your business van, run a quotation online today and see how quickly we can find you great insurance for your vehicle.
This content was last reviewed on 16/10/2020