Compare Car Hire and Car Hire Insurance Prices Around the World
Great Car Hire Rates, Fantastic Service, Helpful Advice from the UKs friendliest car hire comparison service.
Car Hire Insurance
Other Vehicle Hire Insurance
Specialist Car Hire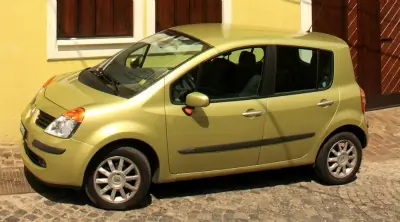 MoneyMaxim are the UK's leading site for comparing all car hire around the world. What makes us different is that we actively seek to protect our users from some of the more disappointing tactics used by car rental firms when seeking to make as much money as they can from an unsuspecting customer.
Examples of these include:
You buy a car hire package from a rental company or broker - insurance is included so you think that you are fully covered. We are afraid not! Car hire companies often will hold you responsible for a far larger excess than you would dream of having on your car insurance policy at home. In some countries such as France, Italy or Australia it can be as much as £3000!
But they will often also offer you excess protection. Available at the rental desk for £10 - £25 per day or for around £5 - £8 a day from car hire brokers this compare to from under £2 per day for a european policy from car hire excess insurers on our comparison service.
To help you make sure that you get a great deal, you can opt in to have the prices compared when you ask for a car rental quotation from MoneyMaxim.
All our policies will also cover you should you have to claim for the tyres, wheels, underbody, roof or glass, all areas excluded from standard car rental insurance policies.
Hiring a car in a part of the world where the rental company doesn't provide any cover for your hire vehicle can mean another major expense when you pick up your car. More and more hire firms are excluding this cover - it makes them look better on comparison services. Avoid the sky high rates they charge for Collision Damage Waiver (CDW) by buying an independent policy.
Run a quotation through our service and you will find a range of policies that will not only provide you with better cover (as damage to your tyres, wheels, roof, underbody and windscreens will all be covered), but save you a fortune as well.
Common areas where CDW policies may be required are the USA, Canada and the Caribbean, but policies may also be needed in South America, Africa and parts of the Middle East.
Supplementary Liability Insurance (SLI) increases any third party insurance provided by your rental company to US$1m, meaning you can be reassured that you have sufficient insurance to cover you if you are involved in an 'at fault' accident. Always make sure that the basic third party over (sometimes called State Minimum Insurance is included in your rental package as this maximises the benefits (and in some cases is essential for the policy to be effective).
Whilst in Western Europe you would normally expect to get this sort of level of cover automatically when you hire a car, in some other parts of the world it's a very different matter. In some states in the US, Far East and islands in the Caribbean you can find your cover limited to a few thousand pounds, which could put you in a position of severe financial risk if you had a serious accident.
Fuel Policies
In a growing number of countries hire companies are adopting a policy which means you pay upfront for your fuel at pickup and are asked to return the car empty. This has a number of pitfalls such as:
They can overcharge you for the fuel - we have seen up to 20% added - a lot of money on a £100 fill up.
You will almost certainly return the car with some left in - leaving pure profit for the rental firm in your tank - as they will charge the next user for it!
If you are not going to drive far, you might not need a full tankful but, with many agreements, you don't have a choice - it's part of the rental agreement you are signing up to.
In all, we estimate that the average cost of this policy is about £20 - but you can avoid it - our car hire service allows you, where this policy is adopted (Spain, Cyprus, Ireland, Italy and Portugal are examples) to exclude cars with a full to full policy - so you can see if it's better value to rent a car which offers a fairer policy.
This content was last reviewed on 27/11/2023