Our Guide to Getting Cash and Money Cheaper Abroad
Pay less for your foreign money when travelling abroad. Our route to the best exchange rates for your holiday cash to allow you to get more for your money!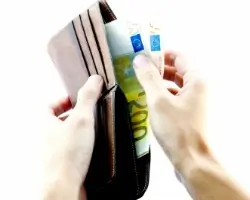 Get your money cheaper when you are abroad
One question we are frequently asked is "What is the best card to use overseas, or how can I get Euros from an ATM without paying through the nose for it?"
The first thing to say is that we would suggest taking a couple of our recommended payment methods at least, as many can be obtained free of charge and this will give you greater flexibility should you have problems overseas. Losing a card or having your account stopped because the bank think a payment is suspicious can be very disruptive to your break if you only have one payment method.
Take Cash
Stating the obvious but your first option is to take some foreign currency with you, though how much you want to take will depend on the level of cover your travel insurance gives you and your personal attitude to risk. Don't expect to get the best deal at an airport bureau de change or by walking into a bank. Do try our online comparison service to find the best travel money rates as the cheapest currency suppliers can easily save you £5 on every £100 bought through a high street bank.
Debit Card
If you live or work in or around London or the home counties, you could consider a Metro Bank account. Metro Bank launched in 2010, they started with a few branches in London but are gradually spreading further afield. Their current account comes with a fee free debit card, but you have to visit a branch to open an account. Their card allows free card purchases and cash withdrawals in Europe and a 2.99% transaction fee (+ £1.50 for cash withdrawals) for the rest of the world.
Credit cards
The outstanding best buys are detailed below, but the overriding rule is - use one of these cards for purchases and a prepaid card (see further down the page) for cash withdrawals.
Full details of the cards, including interest rates and representative repayments can be found here: Compare Credit Cards
Build up a Credit on your Your Credit Card
If your credit card in in credit through refunds (say because of a cancelled holiday or returned item) but you have plans to use the card abroad in the near future consider letting the balance stay on the card. That way you won't pay any interest on your spending until you have worked your way through the credit balance.
Another way, if using a card which has no interest free period or charges interest on cash advances from the date of withdrawal, is to 'preload' your card. Credit your account before you travel, and you won't pay interest on your spending, as your account will be in credit throughout. You can always top up using online banking abroad as well.
Be aware though that many cards do not encourage this and, if it is seen as a breach of your card's terms and conditions, can result in your card being withdrawn, so best to check with the card provider first.
If it is not permitted, the alternative way is transfer funds to your credit card as soon as you use it - this can be done through online banking and should keep interest costs to a minimum.
With no foreign exchange fees or charges for cash withdrawals right around the world and 0.25% cashback on any non cash spending the Barclaycard Reward is a great choice. Make sure you clear the card in full to avoid interest payments down the line.
Purchases
Non-sterling transaction fees will not be charged on purchases - pretty much as good as you can get with this Visa card. As with any cash withdrawal you may have to pay a fee if one is charged by the overseas bank / ATM provider.
Cash Advances
Again no charge fees for cash advances. Better still no interest is charged on cash withdrawal as long as you pay in full.
With no foreign exchange fees or charges for cash withdrawals it sounds great - but preload the card so you can avoid paying interest on the balance outstanding.
Purchases
No currency loading or additional fees as it's a Mastercard which doesn't levy fees for using it abroad.
Cash Advances
Doesn't charge fees for cash advances either, but interest is charged from the date of withdrawals so keep the card balance as low as possible as described above. The interest rate is lower than that charged by many of its competitors, meaning an interest charge of £3 - £4 for that £300 withdrawal repaid a month later. If you can't pre-load, try to repay the debt as soon as you can rather than waiting for the bill to arrive. There is another catch, withdrawing cash using a credit card is an indicator of financial strain and we have heard reports of Halifax's automated systems kicking in and reducing credit limits so not one to use frequently.
Our two best buy cards are the CaxtonFX card and the Fairfx card. Both are available in Euros or US $ - and can be loaded at a pretty competitive rate. Fairfx normally has a slightly better rate, but Caxton doesn't charge for cash withdrawals so it's a bit swings and roundabouts - both rates are normally better than the best exchange rates you can get for notes. They can either be used for purchases, or, in the case of a CaxtonFX card, at cash point machines free of charge (although in our experience some overseas machines, particularly in the US, charge a nominal fee as well).
Useful if rates are falling as you can lock in your money at a higher rate now and spend it in the days to come (if of course you are a financial whizz kid who can predict the markets!). Both the main two cards are offered free of charge (charges apply elsewhere) through MoneyMaxim's pre paid currency credit card article, and given the pre-paid nature of the card credit checking is far less stringent than for 'real' credit cards.
They can be easily topped up abroad from your bank account if you have access to the internet. Although these cards do not offer the same consumer protection that credit cards do - if the Bank or Building Society that issues the card runs into difficulties your cash could be at risk - Newcastle Building Society who administer both have said that any funds on them are 'ring fenced' for customers. However, if you are looking at buying an uncomfortably larger amount of money we recommend you consider getting a few cards from various suppliers and spreading it between them.
Image courtesy of: sixninepixels at FreeDigitalPhotos.net
This content was last reviewed on 08/03/2022