Compare Cheap Car Breakdown Insurance
Car Breakdown Insurance from MoneyMaxim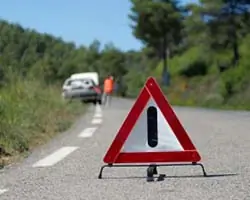 Roadside assistance, rescue and recovery. UK and European options are all available and our service allows you to tailor the insurance to your particular needs in seconds.
All the policies offered through the panel of insurers we partner with include Roadside Assistance so that your vehicle will be repaired at the roadside if at all possible and Local Recovery meaning that, if a roadside repair isn't possible, your vehicle will be towed to a nearby garage or your home address.
The car breakdown service allows you to compare policies at a glance to see which is most appropriate for you. You can select to just display policies that include particular features such as Home Start, European cover, ongoing assistance with Alternative Travel, Car Hire or Hotel accommodation while your car is being repaired or, if they offer it, a Relief Driver if the main driver is taken ill.
Policies will offer either cover for the vehicle or the person, so select the type that better suits your requirements. If you have just one vehicle but more than one driver in the household, vehicle cover is likely to be better for you but, if you use a number of different vehicles, you will probably find personal cover is preferable.
The AA and RAC aren't on the comparison table so use the adverts below to get comparative quotes from them. Both these companies tend to offer very attractive introductory discounts so that year one prices are lower - make sure you remember that in 12 months time when your renewal is due and shop around again then.
We search seven of the most competitive car,van and motor bike breakdown insurers, including Autonational Rescue, Breakdown Direct, GEM Motoring Assist, Green Insurance, Insurance Choice, RescueMyCar.com, NCI Vehicle Rescue PLC and Tick Direct. We have found them to be high quality yet some of the cheapest in the market. In particular companies like GEM which were awarded 5 stars by defaqto in 2017.
---
Other Car Breakdown Insurance Options
---


Why pick the AA?

The UK's largest breakdown organisation.
8 out of 10 cars fixed at the roadside
Breakdowns reached in under 45 mins on average
Someone rescued by the AA every 9 seconds
Defaqto 5 star service

---


Why join RAC?

98% of members would recommend RAC Rescue to their friends and family.
Patrols fix 4 out of 5 vehicles at the roadside.
Patrols carry over 500 parts and tools so bring the garage to you.
Britains most experienced provider with 120 years experience.
RAC can come to your rescue if you have an accident
---
This service is operated on our behalf by Seopa Limited.
This content was last reviewed on 02/10/2017