Catering Van Insurance - Compare Mobile Van and Trailer insurance with MoneyMaxim
Find specialist catering van insurance with MoneyMaxim. We can cover both hot and cold catering vehicles.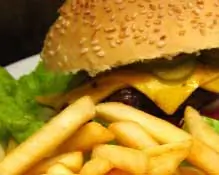 Catering van insurance is a specialist area, where you are only likely to find the right combination of a great price and the right cover if you do your research well. That's where MoneyMaxim can help.
The panel of specialist catering van insurers we are partnered with will offer you quotations based around your requirements. This means you will quickly understand all the different features insurers offer so you can understand those that might be of an advantage to you.
If you don't get a range of quotations using a comparison service you may not become aware of the wide range of options open to catering van owners and operators.
To get the widest choice of quotations simply fill out your details below, or alternatively if you prefer call for a quote over the phone. Companies able to offer telephone quotations include Autonet (0800 080 5295 quoting reference 9032) or Mobilers Insurance (01384 429903).
Catering Van Insurance is a specialised area whether or not you are cooking from your van it is essential you get a range of quotations so you can properly compare the different options available to you.
Using the catering van insurance service on offer will mean you will be introduced to a number of experts in the field allowing you to decide which policy is for you. Do ask your insurer about the following features when taking out a catering van insurance policy:
Mirrored no claims bonus (means an existing no claims bonus on a car or van can be used when taking out catering van insurance)
Are Fixtures & Fittings fully covered?
Is full Fire Cover provided?
Are discounts available if a Tracker has been fitted?
Are there discounts for Datatag fitment?
If you are a member of a trade body can your policy costs be reduced?
Comprehensive, Third Party Fire & Theft or Third Party only cover are all available, but do check out the savings you might make if opting for a Third Party policy - often they are pretty small - making opting for the cheapest policy a debatable choice.
Finally if, as well as running catering van, you also sell take away food from business premises why not ask us for a quotation for that part of your business as well. Our Takeaway Insurance offers great deals on insurance for all types of fast food outlets, takeaways and restaurants.
This service is operated on our behalf by Seopa Limited.
This content was last reviewed on 04/04/2022