Learner Driver - Compare Prices with MoneyMaxim
Compare learner drivers insurance - our market leading services allow you to compare either short term or annual policies.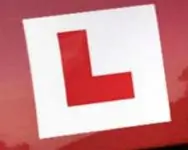 Learner Driver Insurance comes in an ever increasing range of forms, but with the MoneyMaxim one stop shop we can help you find the insurance you need, whether you are using a car loaned by family or friends to practice in, or have already bought your own.
Our service allows you to search out both short term policies or annual ones and, to help you decide which is likely to be most suitable for you, here are a few pointers to set you in the right direction.
Short Term Learner Driver Insurance
These can be ideal if you have a few months to go until you expect to take your test, or want to practice during the school or university holidays. Our comparison service offers policies that can cover you from a single day up to 6 months, and accommodates those who either own their own car or are using a friend's or family member's vehicle. Both third party or fully comprehensive options are available.
If you are borrowing a car, policies normally require the car to be insured already as they only insure the learner driver whilst behind the wheel and are not included on the DVLA insurance database.
We will point out key details such as the age and experience of accompanying drivers that different insurers require, and check the insurance group of your car to exclude those policies that cannot cover you.
If you think you will need the policy for 4 months plus, do also get an annual quote as sometimes these can be cheaper.
Annual Learner Drivers Car Insurance
The advantage with buying an annual policy, which can be maintained once you have passed your test, is that some insurers will count your no claims bonus (NCB) earned as a learner. This can bring down the cost of your first 'post-test' policy which is normally the most expensive year of your insurance life.
It may help you spread the cost of your insurance as although an additional premium is charged when you pass your test you will only pay a proportion of the higher premium immediately, as you are already part way through your insurance year.
The industry is not consistent in doing this though, so don't assume that all insurers will automatically allow you to use your pre-test no claims bonus.
One downside is that most companies will look to increase your premium on passing. Try as hard as you might but you won't be able to find out how much that increase might be until you call your insurer having passed your test.
Some companies offer annual learner driver policies that fall away once you have passed. You would then need to cancel this policy (normally getting a refund for unused months) and start afresh.
Some policies will cover cars already insured by another person, others don't, so, if unsure, give the company a call - quote the reference number provided and they will pull up your details in seconds and be able to give you a precise answer.
Any queries?
Please see our contact us page and we will be delighted to help.
This content was last reviewed on 14/03/2022