Recovery Vehicle Insurance - Compare Prices for your Truck or Van with MoneyMaxim
Recovery Vehicle Insurance - single trucks to multi vehicle fleets - find tow truck insurance through our specialist panel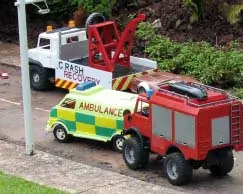 How can I get cheaper Recovery Vehicle Insurance
Recovery Vehicle Insurance ranges in price considerably, and a major factor in the difference in cost is in making sure your policy is tailored to your personal requirements. This way any quote will be more accurate.
Before getting a quote consider the following which can alter the cover you opt for and therefore also the price:
If you only use the tow truck or recovery vehicle locally make sure your insurer knows this is the case
Advise your insurer if you have a team of recovery drivers who are all over 25
Better still if you are happy to name them and update the insurer should the team change this can drive down your costs
Check with your insurer if having a logo on your recovery vehicles can reduce your premium
Again see if having a tracker fitter will benefit your premium, and if so by how much.
It's also a great idea to ask every insurer you talk to the direct question of what you can do to save money on your insurance. They may be able to suggest options which cut the cost of your policy without cutting corners.
Whether you are looking for cheaper recovery vehicle insurance for a tow truck, large breakdown vehicle or car transporter, our panel of specialist insurers are ready to search out great deals for you. By answering just a few questions you can get started searching out cheaper quotes for your recovery vehicle insurance.
Compare quotes through MoneyMaxim
If you own or manage one or more recovery vehicles then you are in the right place when requesting breakdown vehicle insurance. Given the widely varying costs between recovery van and lorry insurers it's always worth shopping around - whether you have just one vehicle or manage a fleet of trucks (visit our Motor Fleet Insurance page for fleet recovery vehicle insurance).
The panel of specialist insurer partners can help with new businesses or established recovery operators but, if you have been running your business a while, do ensure that, if you have a good claims experience, that this is taken into consideration by your insurer. Do also ensure that your policy offers compensation for loss of use of recovery vehicles and adequate cover for your liability for commercial loads of customers vehicles.
Different brokers and insurers will have their own factors that they take into consideration when accessing the premium payable for a particular policy so gather as much inside knowledge as possible!
This service is operated on our behalf by Seopa Limited.
This content was last reviewed on 12/04/2022