Surgery Insurance - Compare Prices with MoneyMaxim
Surgery Insurance for your practice - whether you are a Doctor, Dentist, Vet or Physiotherapist or for a Cosmetic Surgery Practice - we can help find quick practice insurance today.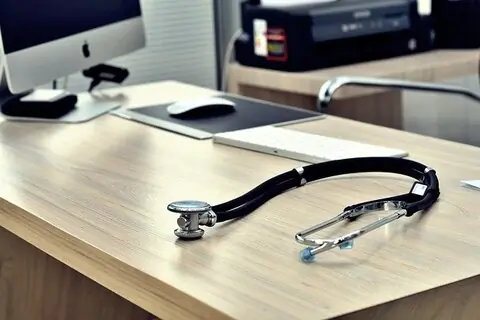 If you are looking for insurance to cover your surgery we are here to help - whether you have a single surgery or have multiple premises - we are partnered with a panel of great insurers who will adapt their policies to suit your business needs.
How easy is it to compare surgery insurance?
Our simple service starts with just a few straightforward questions to get you started. These include whether you want to include public liability insurance. You will also be asked details about the premises.
Our results will provide up to 5 companies who can help based on your answers. These companies will then contact you by telephone to talk through your needs in more detail.
What can be included in surgery insurance?
Policies all differ so read them through carefully before purchasing but consider whether you want to include the following cover:
- Mechanical or electrical breakdown of equipment - surgeries often contain expensive and specialist equipment
- Theft including Walk-in theft - many people can come and go in a surgery so a break in of the premises does not always occur
- Dispensing errors - does your surgery dispense drugs?
- Drugs kept in fridges or freezers such as vaccines - a power failure can lead to the loss of medical supplies if they are not kept at the right temperature.
- Medical bags on or off the premises - these can often contain expensive equipment and supplies
- Legal expenses - any legal action - even if it is just exchanging letters - can become a costly experience
These are all options to discuss with the insurer when they call you. You can compare the cover that can be provided by the up to 5 companies from your results to find the one that will offer you the best solution for your surgery insurance needs.
Policies may cover your premises, drugs, equipment and can protect your business whether you're a doctor, vet, dentist, aromatherapist or physiotherapist. In fact we can find insurers offering competitive quotes for any business that operates from surgery-styled premises.
Policies can cover a wide range of risks from vandalism to business interruption, so do click the Get a Quote button above, fill in your details and we will be on the case for you in minutes.
This service is operated on our behalf by Seopa Limited.
This content was last reviewed on 11/10/2021