Temporary Motorhome Insurance - Compare Prices for your Hired or Borrowed Vehicle with MoneyMaxim
Short Term Motorhome Insurance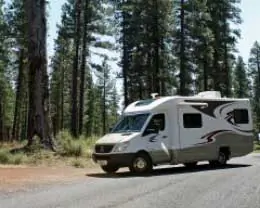 If you are looking to borrow or hire a motorhome, maybe rent out your motorhome as a business venture or just lend one to a friend short term motorhome insurance may be your solution.
Get a Short Term Motorhome Quotation Now Short term motorhome insurance allows you to use a hired or borrowed campervan, RV or motorhome for a break of any period from 1 to 28 days. If you need longer cover you can buy another policy to run from the expiry of the first.
You do need to be a UK licence holder to buy this policy.
Optional upgrades are available to allow you to extend your comprehensive cover so you can be fully insured should you want to take your motorhome into other EU countries.
Certificates and cover can be provided instantly meaning you can be out on the open road within minutes.
The following are general guidelines but please do read all the policy details carefully when applying in order to make sure the policy meets your requirements. You will need to hold a current, valid, full UK driving licence, and have held it for a minimum of 12 months. You cannot apply if terms have been applied by DVLA relating to a medical condition.
You must be 25 years old or over, but not over 75.
To qualify you cannot have been convicted for motoring offences with code prefixes DR, CD, DD, UT or DG in the past 3 years (IN or CU80 in the last 6 months), have more than 9 penalty points on your licence or have had disqualifications in the last 18 months. You also cannot have had any more than 2 fault claims in the past 3 years.
The motorhome must be registered in Great Britain, Northern Ireland or the Isle of Man, and have a current market value lower than £75,000. The vehicle should have a GVW of 5 Tonnes or less. The only modifications that are allowable are manufacturer specified optional extras fitted at the time of manufacture, those designed for a disabled driver or passenger or LPG conversions.
The motorhome cannot have been manufactured in the US.
You should not be using it for the carriage of goods or passengers for hire or reward and you must not carry hazardous goods (although standard gas containers are allowed for recreational use). It must not be used or driven at any hazardous location (so despite all those romantic pictures of motorhomes on beaches - don't!)
Do be aware that whilst these short term motor home policies are widely accepted at many Post Offices and DVLA Local Offices, and also online via the DVLA direct website at www.taxdisc.direct.gov.uk, it cannot be guaranteed that a short term certificate will be accepted when purchasing vehicle tax. There may occasionally be instances where your application is refused. In such circumstances the insurer will not refund any premiums. All Short Term Insurance policies bought through our link are submitted to the Motor Insurance Database (MID) at midnight every day, so it's highly likely any online car tax applications will depend upon the MID being updated accordingly.
Other useful Motorhome Insurance Links
Motorhome Hire Excess Insurance
Having researched the market we have only identified one company offering such cover. However this does not mean we are recommending it as suitable for you as we are unable to assess your personal suitability or eligibility for the policy. Please therefore read the terms and conditions carefully if considering it further.
This content was last reviewed on 21/09/2021