Car Seats, Excess Insurance, Sat Navs - how to avoid paying more than you need to for Car Hire add-ons
Car Hire companies make a fortune out of what may seem unavoidable extras - we offer ideas on how you can cut their cost or find alternative solutions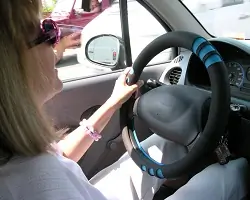 It's all very well getting a great deal on your car hire, but it's all too easy to find your savings disappearing in a puff of smoke if you are forced into booking a few unavoidable 'extras' to make your trip run smoothly.
Now a few are truly unavoidable, if you need snow chains you have little choice but to get them from your rental firm. Without knowing the size of the wheel on your car hire and then taking a fair portion of your baggage allowance on your flight you are really stuck with reserving them with the rental firm.
However, in a number of other areas you do have a choice.
Excess Insurance
A saving can be made here, get a quote from us using our car hire insurance comparison service which will reveal a massive saving over the price you could be asked for at the rental desk. We rarely see a saving of less than 50%, and, in some instances, it could be as much as 90%.
Children's Booster Seats
As the table below indicates, you can be charged dearly for a child's booster seat. Instead, why not think about a Bubblebum? It's a blow up booster seat that is fully ECE R44/04 regulation approved and can fit into a small bag that can be stowed in a glove compartment! An alternative option is to take one with you. Some airlines will allow you to check in a car seat - take a look at your airline's baggage policy. Even if you are charged, you may find it is cheaper than the cost of hiring one. Some booster seats may fit inside a suitcase!
| | | | |
| --- | --- | --- | --- |
| | £51.83 | £62.20 | £72.73 |
| | €77.49 | €103.32 | €77.49 |
| | £53.15 | £63.77 | £63.77 |
| | €54.92 | £66.52 | £62.37 |
| | £56.84 | £55.79 | £62.09 |
These prices are based on 7 days car rental from Munich Airport using an infant child seat. Local taxes may be payable.
Alternatively you can opt for buying a Trunki BoostApak which is a combined backpack for kids and booster seat.
Additional Drivers
Look for offers from the brokers - often they will offer an additional driver free - and Zest package it in as standard.
Sat Nav
Consider taking your own - given the price to hire the units, it's often cheaper to buy the software for your destination - but please be very aware of differing sat nav rules in different countries. Many countries prohibit the use of devices that can spot radar speed traps - and the penalties can be steep - not just a fine but also potentially having your sat nav and even your car impounded! Check the AA website for more details. The cheap alternative is a map!
Personal Accident Insurance
Normally also part of a travel insurance package so, if you are going abroad, make sure you are not buying unnecessary cover.
So a few ideas on avoiding the extras - if you have any more do let us know - we will be delighted to pass them on!
This content was last reviewed on 09/03/2022