FAQ Section
>
Car Hire Insurance Frequently Asked Questions
>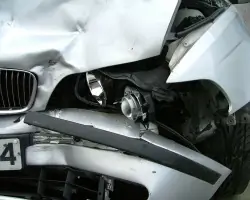 Excess Insurance covers the under-body, roof and tyres but does it cover me if I have an accident?
Car hire insurers will generally cover damage to the underbody, roof, tyres and windows - as well as any damage caused by accidents.
Yes, it covers you for any excess you may be charged by your hire car company should an accident occur. Car hire excess insurance policies don't just cover the roof, tyres and underside of the car. The reason most car hire excess policies mention these areas is that they are normally excluded from any CDW (collision damage waiver) provided with the car. Unfortunately, they make such a good job of mentioning those areas that it sometimes causes confusion and gives the impression that these are the only areas covered but, don't worry, yes car hire excess insurance does reimburse you should you be charged the excess for an accident - and it doesn't matter whether it was you or the other driver at fault.
The obvious exception to this would be if you were using the car outside the normal terms and conditions of your rental agreement at the time of the accident. Broadly speaking, if you operate the car within the laws of the land and use the vehicle as if it were your own you should be okay. We recommend checking your individual policy terms and conditions to ensure that you are fully aware of the limitations of your insurance and should you have any specific questions about your car hire excess insurance, the insurer you have purchased the policy from may be the best one to answer those queries!
If you have any other issues and want us to help, please do get in contact through our online chat or phone us on 0118 321 8197 within our operating hours and we will be happy to help.
Compare car hire insurance prices with MoneyMaxim
This content was last reviewed on 20/10/2021
Similar Questions
Excess Insurance Questions Answered
General Car Hire Insurance Questions Answered
Purchase related Questions Answered
Geographical related Questions Answered
Vehicle related Questions Answered
Daily and Annual Policy related Questions Answered
Claims related Questions Answered
Combined Worldwide CDW, SLI & Excess Policy Questions Answered
Questions on CDW & SLI Policies for the USA and Canada Answered
Car Hire Companies - Your Insurance Questions Answered
Your Driver related Questions Answered
Car Rental Keys Questions Answered
Excess Insurance Questions Specific to Countries