FAQ Section
>
Car Hire Insurance Frequently Asked Questions
>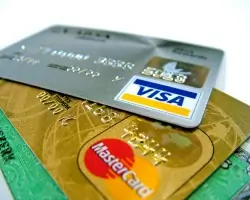 Do I still have to provide my credit card for the excess on my hire car when purchasing a policy from you?
Unsure about the process of car hire excess insurance? MoneyMaxim explain the details.
Yes you will. The car hire company will normally take a pre-authorisation on your credit card, usually roughly about the same amount as the excess. In rare cases, they will actually take the money and credit it back when you return the car, but normally it is just a reservation for the amount. If you take their insurance at the desk, they may take a smaller pre-authorisation but would still want your credit card.
By rejecting their full/Super CDW insurance (not the CDW that has come with your car hire) you are accepting responsibility for the excess and, should the worst happen, you would have to pay.This is because the excess insurance works on a reimbursement basis. You would then raise a claim on your insurance to cover the charges you have had to pay and they will reimburse you. This means that no car hire company can refuse to accept your insurance because you are insuring yourself and not their car. The insurance has nothing to do with the car hire company.
We always recommend reading the policy wording of your insurance before you purchase as this will inform you of both what you are covered for and also any limitations of your insurance.
If you do not have a credit card then it is possible in many destinations to book a hire car with a debit card.
If you have any further questions please do not hesitate to contact our team via the phone or our online chat service within our office hours and we will be happy to assist you!
Compare the costs of car hire insurance using the MoneyMaxim car hire insurance comparison service.
This content was last reviewed on 20/10/2021
Similar Questions
Excess Insurance Questions Answered
General Car Hire Insurance Questions Answered
Your Driver related Questions Answered
Car Hire Companies - Your Insurance Questions Answered
Daily and Annual Policy related Questions Answered
Vehicle related Questions Answered
Purchase related Questions Answered
Excess Insurance Questions Specific to Countries
Claims related Questions Answered
Combined Worldwide CDW, SLI & Excess Policy Questions Answered
Questions on CDW & SLI Policies for the USA and Canada Answered
Geographical related Questions Answered
Car Rental Keys Questions Answered