FAQ Section
>
Car Hire Insurance Frequently Asked Questions
>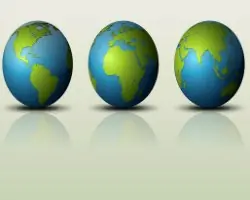 What is European Car Hire Excess Insurance?
European car hire excess insurance removes the stress and worry about your hired car being damaged, stolen or vandalised whilst you are responsible for it.
European Car hire Excess Insurance
Car Hire Excess Insurance allows you to rent a car in Europe worry free.
It means that, if you are held responsible for the excess or damage to the wheels, tyres, roof or underbody of your rented vehicle and are presented with a bill by your hire firm, you can seek reimbursement from your car hire excess insurance.
The main areas of cover are:
Run a quotation through the MoneyMaxim Car Hire Excess Insurance to see a full comparison of the features of over 100 policies.
If you are hiring outside the EU you can also see the full geographic definitions of Europe covered by policies featured through the service. Some policies will cover you well into Russia, and others into North Africa so, if your plans include these areas, researching the countries different policies will cover can sometimes save the expense of buying a worldwide policy.
This content was last reviewed on 20/10/2021
Similar Questions
General Car Hire Insurance Questions Answered
Your Driver related Questions Answered
Car Hire Companies - Your Insurance Questions Answered
Daily and Annual Policy related Questions Answered
Excess Insurance Questions Answered
Vehicle related Questions Answered
Purchase related Questions Answered
Excess Insurance Questions Specific to Countries
Claims related Questions Answered
Combined Worldwide CDW, SLI & Excess Policy Questions Answered
Questions on CDW & SLI Policies for the USA and Canada Answered
Geographical related Questions Answered
Car Rental Keys Questions Answered