FAQ Section
>
Car Hire Insurance FAQs
>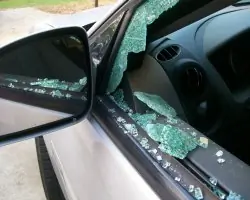 What is Excess Waiver Insurance?
We explain exactly what Excess Waiver Insurance is, and why it might be a good idea to consider taking a policy out.
Excess Waiver Insurance for car hire is a reimbursement insurance. This means that, if a policyholder is charged by a car hire company for the excess payable when their hire car is stolen or damaged, they can seek reimbursement from the car hire insurer. It provides significant peace of mind for car hirers.
It also covers other areas of the car that are not normally covered at all by hire companies, whether or not the hire firms 'Super Cover' or 'Super CDW' is taken. Such areas include the wheels and tyres, glass (including the windows, lights and mirrors), roof and underbody of the car.
Having taken one of these policies, customers can turn down the add-on insurance offered by the hire firms - which can easily cost £100+ for a week's hire - safe in the knowledge that, if they are charged by the car hire firm, they can seek reimbursement from their car hire insurance policy.
A last but important point to make is that these policies cover the driver(s) rather than the car, so are totally disconnected from the rental car. This means contrary to some comments made at the rental desk they cannot 'be refused' as they have nothing to do with the car at all!
Compare car hire insurance prices with MoneyMaxim
If you have any queries do call a member of the MoneyMaxim car hire insurance team.
This content was last reviewed on 17/10/2018
Image courtesy of: Twanda Baker
Similar Questions
Excess Insurance Questions
General Car Hire Insurance Questions
Questions on CDW & SLI Policies for the USA and Canada
Combined Worldwide CDW, SLI & Excess Policy Questions
Car Hire Companies - Insurance Questions
Driver related Questions
Car Rental Keys Questions