FAQ Section
>
Car Hire Insurance Frequently Asked Questions
>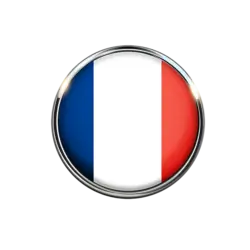 Which car hire excess insurance policy is best for car rental in France?
Car Hire Insurance in France is provided by a wide range of insurers - We explain how you can search for the best policy for your requirements and show how to compare them.
What Car Hire Excess Insurance do I need when I hire a car in France?
When you hire a car in France, car hire excess insurance can work together with the main insurance so that you are not faced with a large bill at the end of your holiday. They are reimbursement policies for the excess and for the cost of damage to the windows, mirrors, tyres, wheels, roof and under body. These are areas which are usually excluded from cover provided by your car hire company.
So which particular features of policies might you want to consider when choosing a rental car excess insurance policy to best fit your car hire in France?
Special Conditions that apply to Car Hire Insurance In France
Please note that if you are considering booking a car in France directly through the Sixt website prices often exclude Collision Damage Waiver altogether. If you are intending to hire this way, or have already reserved a Sixt car without CDW you should request a quote for both Excess Insurance and CDW when you use the MoneyMaxim car hire insurance comparison service.
Get an instant quote
Run a quotation through the MoneyMaxim car hire excess insurance comparison service, and this will enable you to easily compare different features from leading excess insurers in the UK.
Here, we guide you through the process of choosing the best car hire excess insurance for France to suit your needs.
What does car hire insurance cover?
When booking car hire in France you will usually find your package includes Collision Damage Waiver, Theft Protection and Third Party Liability Insurance. Collision Damage Waiver and Theft Protection are both normally subject to an excess, and this excess is what renters want to cover with a car hire excess protection policy. These policies also contain a number of additional benefits, which can be important (or less important!) to you depending on your individual circumstances.
If you are not a UK resident it is a good idea to check the insurances above are definitely included within your car hire. As they are often covered for the Collision Damage Waiver through separate policies or through their credit card, US and Canadian residents can, for example, find they do not have all the main insurances as part of the car hire contract.
Getting a Car Hire Excess Insurance Quotation
Country of Residence
Some policies are offered to residents of countries all over the world whereas others are restricted to those living in the UK. If you are unsure of your residency, choose a policy based on where you think you are resident, then check with that particular insurance company. Each company has different criteria when it comes to residency so always best to ask before you buy.
Are you renting in your country of residence?
For example if you are resident in France and hiring in France then you will need to say 'yes' to this question. Some policies are not available to those hiring in their home country. These policies will be removed from the results shown if you advise you are are a resident in France and are also hiring in the same country.
How to review your results to find the best car hire insurance policy for you
Once you have input your details and have a table of results, there are a number of factors which you may want to compare to find the right policy for you. What is 'best' for you may not work for another hirer so take your time to consider all your options.
All policies shown on your quote will cover a standard rental car. All cover an excess of at least £5,000 which is usually more than enough to cover the car hire excess when hiring in France .
More questions? - don't hesitate to call the MoneyMaxim team who will be delighted to assist you in your search - we have been helping customers find car hire excess insurance for 10 years now and will be happy to help you too.
This content was last reviewed on 26/10/2021
Similar Questions
Excess Insurance Questions Specific to Countries
General Car Hire Insurance Questions Answered
Your Driver related Questions Answered
Car Hire Companies - Your Insurance Questions Answered
Daily and Annual Policy related Questions Answered
Excess Insurance Questions Answered
Vehicle related Questions Answered
Purchase related Questions Answered
Claims related Questions Answered
Combined Worldwide CDW, SLI & Excess Policy Questions Answered
Questions on CDW & SLI Policies for the USA and Canada Answered
Geographical related Questions Answered
Car Rental Keys Questions Answered