FAQ Section
>
Car Hire Insurance Frequently Asked Questions
>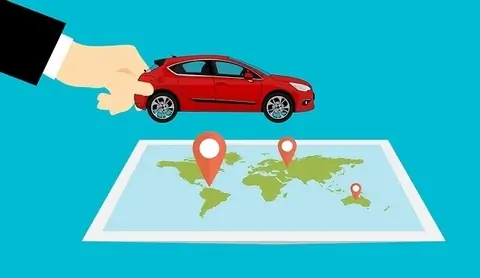 How far in advance can I buy car hire excess insurance?
We show you how far ahead you can buy a car hire excess insurance policy.
There are limits to how early you can purchase your annual car hire excess policy. Each company sets its own rules. By using our handy table, you can find out when you can buy your chosen policy.
When you run a quote we will show you all the annual policies that fit the criteria you have entered. If a policy is not yet available to purchase (for example if you were looking to buy a policy for the following year), we will show a tab saying 'Read Me'. By clicking on this you will have the option of receiving an email from us to notify you when the policy can be bought.
| COMPANY | SINGLE TRIP | ANNUAL POLICY |
| --- | --- | --- |
| Bettersafe | 1 year | 1 year |
| Big Blue | 1 year | 90 days |
| Carhireexcess.com | 180 days | 180 days |
| Cheap Excess | 1 year plus | 1 year plus |
| Chew | 1 year | 3 months |
| CoverForYou | 6 months | 90 days |
| Debenhams | 1 year | 31 days |
| DirectCarExcess | 1 year plus | 1 year plus |
| Eversure | 180 days | 180 days |
| Fortify | 1 year | 90 days |
| icarhireinsurance | 6 months | 6 months |
| Insurance4CarHire | 1 year | 1 year |
| Insurefor | 1 year | 90 days |
| Leisureguard | 1 year | 90 days |
| MRL | 1 year | 90 days |
| Questor | 1 year plus | 1 year plus |
| Reducemyexcess | 180 days | 180 days |
| Worldwide Insure | 1 year | 1 Month |
This content was last reviewed on 20/11/2019
Similar Questions
General Car Hire Insurance Questions Answered
Excess Insurance Questions Answered
Questions on CDW & SLI Policies for the USA and Canada Answered
Combined Worldwide CDW, SLI & Excess Policy Questions Answered
Car Hire Companies - Your Insurance Questions Answered
Your Driver related Questions Answered
Car Rental Keys Questions Answered
Excess Insurance Questions Specific to Countries