FAQ Section
>
Car Hire Insurance Frequently Asked Questions
>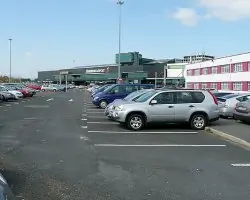 What Cover is Provided by Car Hire Excess Cancellation Insurance?
If you are unsure about what you are covered for by an annual excess policy
This type of cover insures cancellation costs of a car hire booking for specified reasons such as illness. If a policy offers this cover it will be shown within the results displayed on the MoneyMaxim car hire excess insurance comparison service. Just click on the 'Details' button next to each policy and scroll down to find 'Cancellation Cover'.
The use of this type of policy has, however, fallen as customers who are concerned about cancellation tend to book with a company who allows cancellation free of charge, rather than paying for an insurance premium to cover the risk.
Car rental agreements taken out directly with car rental companies such as Hertz, Avis and National differ in their cancellation policies. For example Hertz allow free cancellation and amendments up to 48 hours before departure (any upgrades will incur a charge). National give full refunds up to 3 days before departure, reduced refunds up to 24 hours before pick up and no refunds after that.
Some brokers such as Auto Europe, Holiday Autos and Rental Cars also allow you to cancel or amend your booking right up to 48 hours before the pick up time.
A popular feature of the MoneyMaxim car hire comparison service is the 'Free Cancellation' filter which, when ticked, highlights these deals.
Other companies though offer agreements without cancellation rights. They rely on the fact that due to unforeseen circumstances car hirers have to cancel their booking, and in these cases the rental broker retains any prepayment. This in turn means they can use this to subsidise their headline rates, giving them a slightly more competitive price on comparison services..
If the hire costs are sizeable enough to make it painful to lose, cancellation insurance would be sensible to consider. Your travel insurance policy may also offer such cover in a number of circumstances.
Compare car hire insurance now
This content was last reviewed on 25/10/2021
Image courtesy of: Graham Horn
Similar Questions
Excess Insurance Questions Answered
General Car Hire Insurance Questions Answered
Your Driver related Questions Answered
Car Hire Companies - Your Insurance Questions Answered
Daily and Annual Policy related Questions Answered
Vehicle related Questions Answered
Purchase related Questions Answered
Excess Insurance Questions Specific to Countries
Claims related Questions Answered
Combined Worldwide CDW, SLI & Excess Policy Questions Answered
Questions on CDW & SLI Policies for the USA and Canada Answered
Geographical related Questions Answered
Car Rental Keys Questions Answered