FAQ Section
>
Car Hire Insurance Frequently Asked Questions
>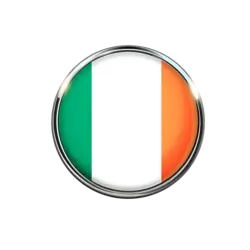 Which car hire excess insurance policy is best for car rental in Ireland?
Car Hire Insurance in Ireland is provided by a wide range of insurers - We explain how you can search for the best policy for your requirements and show how to compare them.
What Car Hire Excess Insurance do I need when I hire a car in Ireland?
Just like when you hire a car in the UK, you would normally find the main insurances of Collision Damage Waiver, Theft Protection and Third Party are included in car rental in Ireland. Car hire excess insurance can work together with the main insurance to cover some of the areas that you would still be liable for. Car hire excess insurance works on a reimbursement basis for the excess and for the cost of damage to the windows, mirrors, tyres, wheels, roof and under body. These are areas which are usually excluded from the CDW cover provided by your car hire company.
So which particular features of policies might be useful when choosing a rental car excess insurance policy to best fit your car hire in Ireland?
Ireland often has very high excess levels - we see some as high as €2500! You will discover that this level of excess can be covered by any of the policies through the MoneyMaxim comparison service. We have policies which cover excesses over £10,000.
Ireland is famous for its beautiful green landscapes with narrow twisting country lanes. Wing mirrors can easily be clipped or windscreens chipped by loose stones so having the benefit of cover for damage to windows can be a real bonus. All the policies via MoneyMaxim cover your windows.
Get an instant quote
Run a quotation using the MoneyMaxim car hire excess insurance comparison service, and you will be able compare different features from leading excess insurers in the UK with ease.
What does car hire insurance cover?
When booking car hire in Ireland you will usually find your package includes Collision Damage Waiver, Theft Protection and Third Party Liability Insurance. Collision Damage Waiver and Theft Protection both normally come with an excess, and this excess is what renters wish to cover with a car hire excess insurance policy. These policies also contain a number of additional benefits, such as misfuelling and towing cover.
If you are not a UK resident, or you have not booked through a UK website, it is a good idea to check the insurances above are definitely included within your car hire. Collision Damage Waiver is often covered through separate policies or through credit cards in North America so US and Canadian residents can, for example, find they do not have all the main insurances within their car hire contract.
Getting a Car Hire Excess Insurance Quotation
Here, we guide you through obtaining a quote for the best car hire excess insurance for Ireland to suit your needs. On the first page of the MoneyMaxim car hire excess comparison service you will be asked a few questions.
What vehicle type are you hiring?
There are specialist policies to cover motorhomes, for example, and not all car hire excess policies will cover up to 9 seats so choose the correct option from the drop down list.
What type of policy would you like?
Annual policies will cover as many car hires as you would like during the year BUT there is a maximum trip length for each of those hires. Short term is just for one single car hire and these can sometimes cover longer car hires than the annual policies.
Country of Residence
Some policies are offered to residents of countries all over the world whereas others are restricted to just residents of the UK. If you are unsure of your residency, choose a policy based on where you believe you are resident, then confirm this with that particular insurance company. Each company has different criteria when it comes to residency so it is always best to check before you buy.
Where are you hiring your vehicle?
All European policies will cover Ireland so you either select this or, if you would prefer, select Ireland from the drop down list.
Are you renting in your country of residence?
For example, if you are resident in Ireland and hiring in Ireland then you will need to say 'yes' to this question. Some policies are not available to people hiring in their home country. These policies will be removed from the results shown if you advise you are a resident in Ireland and are also hiring in the same country.
Please be aware that, if you are a UK resident and at any point in your hire you are driving the car in Northern Ireland, you will need to say 'yes' to this question. You will always need permission from your car hire company to take a hire car across a border and there is often a charge for this.
How to review your results to find the best car hire insurance policy for you
Once you have input your details (including the dates and times to match your car hire if it is a short term policy) you can click on 'Next Step'.
You can opt for 'Vehicle Hire Excess Insurance' if you are only looking to cover the excess on your car hire insurance. Excess cover together with CDW is available to those who do not have the main insurance included with their hire.
Once you have proceeded to the next page, you will need to check each of the boxes to confirm you have read and understood the statements.
Please read the final section carefully and add in your name and email address if you would like a copy of your results emailed to you. Otherwise you can proceed without and just have the results appear on your screen.
You should now have a table of results. However our unique comparison service allows you tailor your policy still further to find the best car hire excess insurance for your requirements.
Some of the options include the following:
With all the policies shown in your results we provide further information so you can compare the options more fully. On the right hand side of the table, select the Add to Compare button and then the compare products at the top of the table to see the benefit levels of multiple policies side by side. The Details button enables you to view more information about each policy and Reviews gives access to feedback from previous customers about that particular insurance company.
Once you are happy with any policy you can click on Quick Buy or Buy Now to proceed.
Do you have any more questions? - please call the MoneyMaxim team on 0118 321 8197 who will be delighted to assist you in your search - we have been helping customers find car hire excess insurance for 10 years now and will be happy to help you too.
This content was last reviewed on 31/01/2022
Similar Questions
Excess Insurance Questions Specific to Countries
General Car Hire Insurance Questions Answered
Purchase related Questions Answered
Geographical related Questions Answered
Vehicle related Questions Answered
Daily and Annual Policy related Questions Answered
Claims related Questions Answered
Excess Insurance Questions Answered
Combined Worldwide CDW, SLI & Excess Policy Questions Answered
Questions on CDW & SLI Policies for the USA and Canada Answered
Car Hire Companies - Your Insurance Questions Answered
Your Driver related Questions Answered
Car Rental Keys Questions Answered