FAQ Section
>
Car Hire Insurance Frequently Asked Questions
>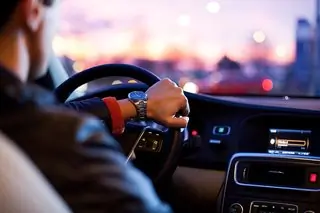 Can I cover two or more lead drivers on one policy?
We talk through car hire excess insurance that will cover 2 or more lead drivers
Most standard car hire excess policies will only allow one lead driver to be named on the policy. This means that the policy will only cover car rentals where that lead driver hires the vehicle. However there may be times when you need to cover two different lead drivers. Here we look at the different types of policies which are available.
If you and a friend or family member are both hiring a car during one year then you may want to consider a policy which allows more than one lead driver to be named. This is only possible on annual policies.
If you run a quote with through the MoneyMaxim car hire excess comparison service, click the filter button at the top of your results table and select 'Policies allowing more than one lead driver'. This will filter your results to show family and dual lead driver policies.
To find a policy to suit your needs, you may want to consider the following questions:
Are you and the other lead driver living at the same address?
Do you need to cover family members living at a different address?
Do you need to hire 2 or more cars at the same time?
Compare the policies available through MoneyMaxim
Car hire excess insurance which covers more than one lead driver can be a simple way of making sure that all your car hires are covered under one policy. You may find them useful if, for example, you are planning a big family holiday together and one person is organising it. There are, however, some aspects that are worth noting.
Definitions of 'family' differ so check the policy documents to make sure your family member can be included.
If you are covering more than one car hire, you may find the claim limits present an issue. If there is an incident with the first car hire and you need to make a claim, this can leave the second car hire with not enough cover should they also need to claim for an accident or other event. This is because it is one policy that covers both drivers and therefore the claim limit does not increase.
Although on the surface it may seem that a family policy is the way to go....when looking at your options for car hire excess insurance, run quotes for separate insurance policies alongside those for family and dual lead driver. It can sometimes actually work out cheaper to take out individual policies instead of combining them. As with all insurance, it is important to read all terms and conditions carefully.
This content was last reviewed on 20/10/2021
Similar Questions
Your Driver related Questions Answered
General Car Hire Insurance Questions Answered
Purchase related Questions Answered
Geographical related Questions Answered
Vehicle related Questions Answered
Daily and Annual Policy related Questions Answered
Claims related Questions Answered
Excess Insurance Questions Answered
Combined Worldwide CDW, SLI & Excess Policy Questions Answered
Questions on CDW & SLI Policies for the USA and Canada Answered
Car Hire Companies - Your Insurance Questions Answered
Car Rental Keys Questions Answered
Excess Insurance Questions Specific to Countries