FAQ Section
>
Car Hire Insurance Frequently Asked Questions
>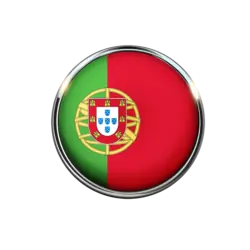 Which car hire excess insurance policy is best for car rental in Portugal?
Portugal car rental excess insurance is easy to arrange - We show you how to compare quotes to find the best policy for your trip.
What Car Hire Insurance do I need when I hire a car in Portugal?
If you hire a car within Europe, including Portugal, you would normally expect to find the main insurances of Collision Damage Waiver, Theft Protection and Third Party included within your car hire package. These are the insurances you need to be able to drive the car away but they do often come with a high excess which you would be responsible for. There are also often exclusions to any Collision Damage Waiver offered with a hire.
You could consider topping up your car hire insurance in Portugal with a European car hire excess insurance policy. With a separate additional excess insurance policy for a car hire in Portugal, you can be reimbursed should you have to pay out for any excess or incur damage to parts of the car which may not be covered by the insurance that comes with your hire car.
So how do you go about finding the best car hire excess insurance in Portugal? And which particular features might you want to consider including?
Run a quotation through the MoneyMaxim car hire excess insurance comparison service and you can easily compare different features from the leading excess insurers here in the UK.
We lead you through the process so you can understand how to find the best rental car insurance for your car hire in Portugal.
Overview
It is really important to establish what insurance is included with your car hire in Portugal. The excess reimbursement policies work on the basis that you have the main insurances mentioned above in place and, if you don't, then contact the MoneyMaxim customer service team who will be able to assist you.
The car hire excess policies through MoneyMaxim, subject to terms and conditions, will reimburse you for the excess on your Collision Damage Waiver (CDW) or Theft cover, and also reimburse you for the cost of damage to the wheels, tyres, roof, underbody and glass elements of the car which are parts that are often excluded from your CDW.
How do I run a Car Hire Excess Insurance Quotation?
There are just a few simple questions to answer to run a quote with MoneyMaxim. It is important to note that the policy must be taken out in the name of the lead driver (the person responsible for the car) and purchased before you have actually picked up the vehicle.
Where are you renting your car?
Choose a European policy if you are only hiring in Portugal. European cover is suitable not just for mainland Portugal, but also the islands of Madeira and the Azores.
If you are considering an annual policy because you are hiring another car during the year then consider whether you will need a Worldwide policy. Strange as it may seem, not all insurers have the same definition of Europe so if you are unsure as to whether the country you are hiring from is in Europe or not then, using the 'A specific country' option, select from the drop down list and the results will be filtered appropriately for you.
You will need to have permission from your car hire company to drive your car into another country, however any excess insurance policy for Portugal would also cover nearby countries such as France, Gibraltar or Spain.
Andorra is an exception as not all policies cover car hires there - so it's best to use the Specific County filter for guidance if your travel plans include this country.
What type of car hire insurance policy do you require?
Do you require annual or short term cover? If your car rentals for the year exceed 17 days in total then an annual policy may be more economical. An annual policy allows you to hire as many cars as you want during one year as long as one single car hire does not exceed the trip length limit stated on the policy. The short term policies are priced using a daily rate.
Country of Residence
You will need to enter your correct residence as not all policies are available to customers worldwide. Where you live may affect the policies that are open to you for where you are hiring. The definition of residency is decided by the individual excess insurance companies so, if you are not sure where you would be considered resident, then take a look at their terms and conditions.
Are you renting in your country of residence?
The reason for this question is that some policies are not available to those hiring in their own country. If you say 'yes' to this question - for example if you are Portuguese or an Ex-Pat living there and hiring in Portugal - then any insurers who do not allow home rentals will be filtered out.
How to compare your results to find the best Portugal car hire excess insurance policy for you
By clicking 'Get Results' a table of results will be generated. At this point you can compare the levels of cover offered by each provider. Additional information is shown in a drop down list when you hover or click on each line. Each individual's requirements are different from the next so it is important you consider each policy and what it offers to discover which car hire excess policy is best for your trip to Portugal.
If you are hiring a different type of vehicle such as a car with over 9 seats, a van or a motorhome then alternative policies are available through MoneyMaxim in addition to those for a standard car. Please choose the relevant option from the vehicle type question when running a quote.
Any more questions? - Please call the MoneyMaxim team who will be delighted to assist you in your search to find additional car hire insurance for Portugal - we have been helping our customers find car hire excess insurance for more than 10 years now and will be very happy to help you too.
This content was last reviewed on 26/10/2021
Similar Questions
Excess Insurance Questions Specific to Countries
General Car Hire Insurance Questions Answered
Your Driver related Questions Answered
Car Hire Companies - Your Insurance Questions Answered
Daily and Annual Policy related Questions Answered
Excess Insurance Questions Answered
Vehicle related Questions Answered
Purchase related Questions Answered
Claims related Questions Answered
Combined Worldwide CDW, SLI & Excess Policy Questions Answered
Questions on CDW & SLI Policies for the USA and Canada Answered
Geographical related Questions Answered
Car Rental Keys Questions Answered